A message to our Delta Chiropractic Supply customers
Stronger Together
In recent years, OrthoCanada set itself an ambitious goal- to turn our family-owned, Canadian business into the leading company in our industry. We aim to achieve this by focusing on 3 key things: superior expertise, the best product selection and second-to-none service.

As many of you may know, Delta Chiropractic Supply joined OrthoCanada in 2015. Because of Delta's unique expertise with chiropractic equipment and its customer-centric focus, this partnership was a big step towards accomplishing our goal.

During the pandemic, we felt the need to support our customers and our employees more than ever. By breaking down the organizational barriers and working together coast to coast as one unified team, we felt stronger as a group and happier as one family.
In the reopening phase, the positive feedback from our customers and employees has made it obvious that merging Delta's website into OrthoCanada.com is the right decision.

As with all our critical business decisions, we will work closely with our customers to make the transition process as smooth as possible. Thank you for being a Delta Chiropractic Supply customer.
We look forward to continuing to serve you as part of the OrthoCanada team.

Stay safe and best of luck with a successful reopening!

Sincerely,

Alain Veilleux
President of Delta Chiropractic
Co-President of OrthoCanada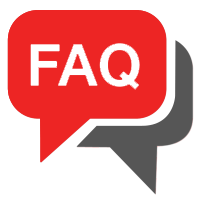 Freqently Asked Questions
Access your
Professional Pricing
Professional Pricing
Access Healthcare Professional Pricing, Special Discounts and Promotions by loggin in with your Delta Chiro Supply account or create a new one.

Having issues or have a question? Call us at 1-800-561-0310
The Same Team

The Same Team
The Delta staff remains on-board. Familiar faces such as Karen and Steve continue their hard work to provice the best service possible to our healthcare professionals.
Larger, In-Stock Inventory

Larger In-Stock Inventory
By coming together as 1 company, we are able to increase our buying power and carry more than 3000 items in stock, ready to ship to you or your patients from our warehouse just outside of Ottawa.
Stronger Together

Stronger Together
Together we are stronger.  With employees on the east coast and now the west, we are better able to serve our customers in a timely manner by having customer service representatives available between 8am-7pm EST (5am-4PM PST).
Healthcare Professional Pricing
Sign In with your existing Delta Chiro Supply username/password to access Professional Pricing
which not only grants you the lowest price but also gives you access to quantity discounts and promotions.
Your Source for PPE
Masks, Shields, Gloves, Disinfectant, Gowns, Safety Glasses & More.
Your Source for PPE
Masks, Shields, Gloves, Disinfectant, Gowns, Safety Glasses & More.

"

My supplier of choice. Great advice and guidance on setting up my clinic!

"
— Pat Kong




"Excellent customer service with contact from an actual person. Good product selection and competitive pricing."