Welcome to the new K-Taping.ca website, now hosted on orthocanada.com

Welcome to the new K-Taping.ca website,
now hosted on orthocanada.com

Over 3700 therapists in Canada have been trained by K-Taping Academy Canada, equipping them with the knowledge and skills to apply K-Taping Therapy effectively in their clinical practice. This non-pharmaceutical, holistic therapy is renowned for its ability to support various physiotherapy treatments and manage a wide range of clinical conditions, including low back or neck pain, muscle tension, joint instabilities, disc problems, migraines, tinnitus, menstrual pain, and some urinary disorders. It is also an effective approach for managing post-operative edema, lymphedema, preventing injuries, and preparing athletes for training and competition, improving circulation, muscle function, and pain management.
About the K-Taping® PRO course
K-Taping Pro is a two-day (16 hour) course that teaches the basic functions and effects of K-Taping Therapy. It covers applications for muscle, ligament, functional, and fascia corrections, as well as introducing lymphatic correction techniques. In this course, you'll learn to apply combination techniques for a variety of conditions, from impingement syndrome to plantar fasciitis. Participants will also receive a course manual, practice tape, and a certificate upon completion. This course is perfect for physicians, physiotherapists, chiropractors, athletic therapists, and other healthcare professionals interested in expanding their treatment options. We follow all Federal and Provincial guidelines to ensure your safety.
In the K-Taping Pro course students are taught four application techniques
Muscle Techniques: Functional disorders in the muscles often cause an imbalance between agonists and antagonists. Muscle taping techniques are used to correct these imbalances. They allow the muscle to return to its normal function and adaptations can be made to the loading capacity and the movement patterns again.
Ligament Techniques: The ligament technique is used for injury and overuse of tendons and ligaments. It relieves pressure and pain, and improves loading capacity, resulting in quicker healing.
Corrective Techniques: Are divided into functional correction and fascia correction. The functional corrective technique is used for the correction of abnormal bony positions, such as the correction of an abnormal patella position. Functional correction requires maximal stretching of the tape before application. Fascia correction is used for adhesions within muscle fascia, resulting in a loosening of fascia and pain reduction.
Lymphatic Techniques: The Lymphatic Correction techniques are used when lymphflow is disrupted. These techniques lift the skin. This increases the space between skin and subcutaneous tissue and lymph fluid is able to flow easier out of the interstitial space into the lymphatic circulation.
Virtual Online Course Details
Our Livestream K-Taping PRO course is a live class with a K-Taping instructor where the attendees interact and engage in a real time setting through a video conferencing platform. Attendees are required to have a practice partner for the entire 2-day course to practice applications.
Schedule and Location: Sent via e-mail approximately 3 weeks in advance of the course date.
Duration: 2 days, Sat-Sun 0830-1730. Two 15-minute breaks and a one-hour lunch. Lunch not provided. Some course venues have restrictions about our capacity to offer coffee and snacks during breaks in the classrooms (we recommend that you bring some or your favourite snacks with you).
Cancellation policy: registration fee less $50 will be refunded for written cancellations received 21 days prior to the event. No refund will be given after this date. K-Taping Academy Canada reserves the right to cancel at any time with full refund. The K-Taping Academy Canada is not responsible for any costs, including, but not limited to, airline or hotel penalties. Should you need to cancel your registration, please contact Katrina.Cooke@orthocanada.com.
What's included?
With the purchase of the K-Taping PRO course, you'll receive a comprehensive kit of supplies valued at $120, delivered right to the course. The kit includes:
● One box of K-Tape Mixed, consisting of 4 rolls of K-Tape
● A pack of mixed Cross-Tape
● A 114-page K-Taping PRO manual, complete with over 40 in-depth application instructions
● Sanctband Exercise Bands
● A pen
● A skin marker
● A K-Taping Product Catalog

Upon successful completion of the course, you'll be awarded
a K-Taping Certificate from K-Taping Academy Canada, certifying your proficiency in the use of K-Tape.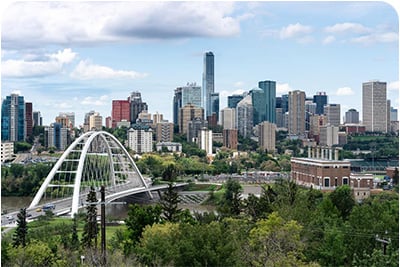 K-Taping PRO
March 18-19, 2023
in Edmonton, AB
(Lifemark Physiotherapy Academy Place)
Early Bird Price: $445+tax
Regular Price: $545+tax
Duration: 2 days (16 hrs)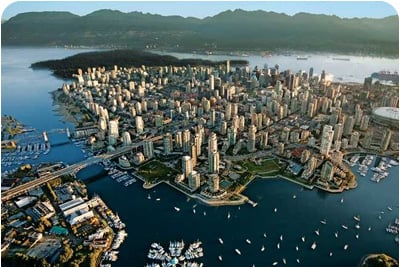 K-Taping PRO
April 15-16, 2023
in Vancouver, BC
(Back in Motion, Richmond)

Early Bird Price: $445+tax
Regular Price: $545+tax
Duration: 2 days (16 hrs)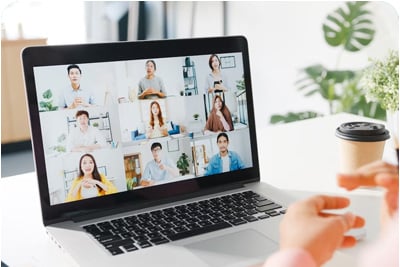 K-Taping PRO
April 29-30, 2023
Virtual over Zoom
(Practice partner required)

Early Bird Price: $445+tax
Regular Price: $545+tax
Duration: 2 days (16 hrs)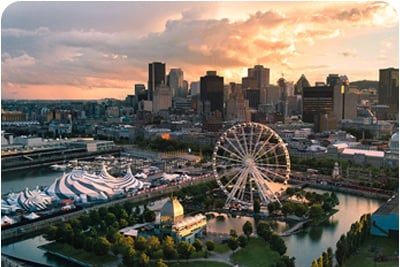 K-Taping PRO FR
May 6-7, 2023
in Montreal, QC
(Location TBC)

Early Bird Price: $445+tax
Regular Price: $545+tax
Duration: 2 days (16 hrs)
K-Taping PRO
May 27-28, 2023
in Toronto, ON
(Axis Therapy & Performance)

Early Bird Price: $445+tax
Regular Price: $545+tax
Duration: 2 days (16 hrs)
Learn from the best
Our K-Taping Pro instructors are all highly qualified professionals with extensive experience in physiotherapy, sports medicine, and related fields. They are dedicated to sharing their knowledge and skills with participants in the course, providing a rich learning experience that will help you take your career to the next level.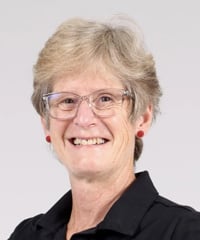 Lois Pohlod
B.Sc.PT, Sport Diploma
Lois Pohlod is a Sport Physiotherapist living in Calgary, Alberta. She graduated from McGill University with a BSc. in Physical Therapy. Lois has had the opportunity to work with Canada's top athletes as the Chief Therapist for the 2020 Olympic Games in Tokyo. She is also an instructor at the K-Taping Academy in Canada.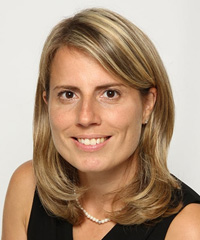 Sabrina Silla
B.Sc., Pht., D.O.
With advanced training in gynecology, urology, fertility, and pre/postpartum treatments, Sabrina is an expert in her field. She holds a B.Sc., Pht., and D.O. and brings a wealth of knowledge and skills to her K-taping courses. Learn from Sabrina and gain the skills you need to enhance your practice.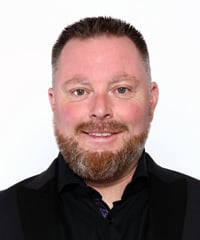 Jeff Brooker
BSc (Anat), B.Sc.PT, Sport Diploma

Jeff Brooker, Sport Physiotherapist and K-Taping instructor, is the owner of Calgary Winter Club Sport Physiotherapy Clinic. He graduated from McGill University in Anatomy and Psychology, and from the University of Alberta in Physical Therapy in 1998.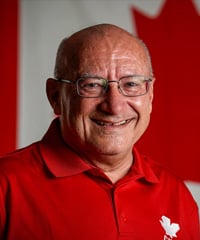 Jacques Lavergne
B.Ed. B.Sc. PT

Jacques Lavergne is a certified K-Taping instructor, with a degree in sports physiotherapy and certification as a first responder in sports. He was also the head therapist at the 2017 Francophonie Games and the 2021 Winter Universiade for U-Sports Canada.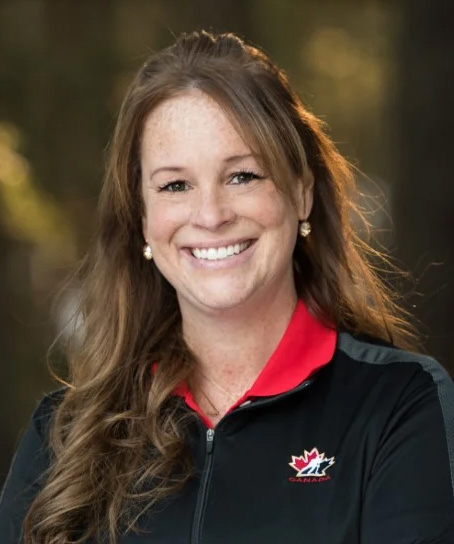 Amie Lee
BSc. Kine (Hons), MSc.PT, Sport Diploma, Registered International Sport Physical Therapist

Amie Lee is a Registered International Sport Physical Therapist in private practice from Halifax, NS. She holds a BSc Kinesiology (Hons) and a Master's Degree in Physiotherapy from Queen's University, and has worked with national and semi-pro teams.
"Lois and Jeff are both great instructors, very knowledgeable and professional. Now having another "tool" in my toolbox, I really have that feeling that I could give my clients a better treatment."
—Vasile Maier, physiotherapist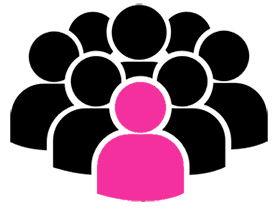 Group Discounts
Register as a group and save 10-20% off the normal course rate!

Contact us to learn more >
Shop K-Tape Products
Best pricing in Canada