Since 1989 OrthoCanada has helped over 800 Canadian start ups. 
Our trusted and experienced team of professionals have supported physiotherapists, chiropractors, massage therapists, athletic therapists and business owners through the process of starting their own practice.  Opening a clinic or expanding an existing one can be quite a stressful and daunting task.  Let OrthoCanada and our team of professionals facilitate the process for you with the following solutions. 
Watch our video to learn more about OrthoCanada's Clinic Set Up Solutions.
Let's chat about how we can help make your opening a success!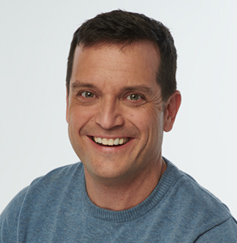 Dany Lafontaine PhD
Capital Equipment Consultant
1-800-561-0310 ext 1720
dany.lafontaine@orthocanada.com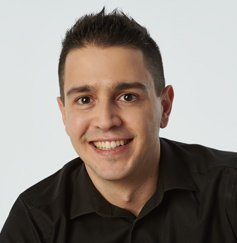 Razi Khaddage, B. Eng
Director of Capital Equipment Sales & Service
1-800-561-0310 ext 1704
razi.khaddage@orthocanada.com
Selection of equipment
---
We understand that the investment you are considering is substantial and the process involved can be stressful. We take pride in sourcing, testing and offering a variety of capital equipment and clinical supplies that are of excellent quality, affordable and supported by reputable manufactures. 
Financial considerations
---
One of the concerns clinic owners have about opening a new practice is how to maximize the return on their investment. It's important to us that you are investing your funds in the right products, which is why we take pride is selecting products that are supported by a solid and extensive manufacturer's warranty.
Logistics & warehousing capabilities
---
One of OrthoCanada's key strengths is our logistics knowhow and capability. Our experience has taught us that clinic openings are not linear projects – they are complex, stressful and take more time than envisioned to execute. 
Clinical training & trial programs
---
Through the OrthoCanada Academy, learn how to use new and existing technologies from our world-class instructors. Add value to your clinic, differentiate your clinic from others and improve patient clinical outcomes with OrthoCanada's BTL radial and focus shockwave training, Multiradiance laser therapy training and K-tape certification courses.
Technical Support
---
OrthoCanada understands how important it is for daily operations to run smoothly and uninterrupted. We take pride in our post sale support and technical service. If you experience a technical or warranty issue with product you purchased from OrthoCanada, our biomedical engineer and technicians are available to support you. 
Three offices in Canada to serve you better
---
• Our Gatineau/Ottawa office includes a customer service team and is the home of our main Distribution Center.

• Our Waterloo office includes a customer service team and service team that can do white glove deliveries and installations throughout Ontario.

• Our Vancouver office includes a customer service team and is home to our Maintenance and Repair lab of electrotherapy and modalities.
Opening your own practice is affordable!*
2 Treatment Rooms
2 Hi/Lo Treatment Tables
1 Ultrasound
1 IFC Unit
4 Treatment Rooms
4 Hi/Lo Treatment Tables
1 Ultrasound
1 IFC Unit
6 Treatment Tables
6 Hi/Lo Treatment Tables
2 Ultrasounds
2 IFC Units
*Please note the monthly payment are approximations and will vary based on equipment selection
Frequently Asked Questions
OrthoCanada's team of experts can assist you with equipment selection and prepare a quote for your business plan or for financing approval.  Please complete our clinic set up form and one of our representatives will reach out to you in a timely manner or download and submit our clinic set up checklist.  
Yes! Financing options are available through OrthoCanada's leasing partners.  Leasing equipment allows clinics to have a fixed, affordable monthly expense with tax benefits, and to acquire high quality and reliable equipment that help produce leading clinical outcomes. We recommend that you consult your accountant to determine the best course of action. 
OrthoCanada has a team of professionals at your disposal to help you select the equipment that best meets the needs of your practice and patients.     
Yes!  Discounts are considered at a particular threshold value and will be applied to a quote once the equipment and clinical supplies selection has been finalized. 
Ideally, we would conduct a phone consultation at least 2-3 months before your targeted clinic opening. That will allow us to finalize your quote 6-8 weeks before you need the equipment. Once your order is placed, we will start reserving and putting equipment aside for you.  Your order would ship only when you're ready to receive it.  Placing your order 6 weeks prior to delivery will allow you to secure the needed equipment and will help eliminate the expense involved in multiple deliveries.   
Yes, you can.  You simply need to call or email your sales representative. 
OrthoCanada has the capacity to store your equipment at no additional cost if construction delays arise.  You simply need to notify your sales representative by email or phone before your order ships from our warehouse.  
For most orders, a credit card deposit of between $500 to $1000 is taken at the time your order is placed.  The balance is to be paid by email transfer of funds, EFT or Pre-Authorized Deposit prior to the shipping of your order.   
The transit time depends on your clinic location.  If your clinic is located in Ontario or Quebec, the transit time is 2 to 3 days.  If your clinic is located in the Western provinces, the transit time is 6 to 10 days.  The Maritime provinces have a transit time of 4 to 5 days.
All your equipment will be carefully packed, wrapped and secured to wooden pallets to protect it during transit from our warehouse to your clinic.  What to expect during delivery will depend on the delivery service you've requested.  OrthoCanada can organize various delivery services: 


Curbside delivery:  Is the most cost-effective delivery service but not recommended for orders that involve a high volume of large pieces of equipment.  The driver will remove your order from the truck only.  You would be responsible for uncrating, bringing the equipment in the clinic and getting rid of all boxes and pallets.  
Inside delivery and uncrating:  Is more expensive than curbside delivery however very convenient and recommended for orders involving multiple pieces of large equipment.  The driver will arrive on site with a helper.  They will remove the large items from the wooden pallets, bring them into the clinic and remove the skids and packing material from the site. 

Inside delivery, uncrating and assembly:  Same delivery service as above, with the added service of assembly.
You will be provided with our logistics coordinator's contact information.  If there's a problem with the delivery of your order, you contact our logistics coordinator right away.  He will address the issue. 
You contact OrthoCanada right away by filling out our technical support online form.  We handle warranty issues directly with our manufacturing partners.
The cost of shipping depends on 3 factors: clinic location, size of your order and level of service requested.  Once the product selection process is finalized, our logistics coordinator will research the cost of shipping your order and your sales representative will include it on our quote.   
"You are an amazing team."
—Alireza Aminlari, Physiotherapist, Target Rehab
"Tammy at OrthoCanada was fantastic to work with. She was very friendly, knowledgable, and responsive to questions. I really like that they also have a physio for us to speak with directly and to help train the clinicians at Rise. We are already seeing good results with the shockwave and are happy to have it as one more tool available to our team."
—John Hunter, Physiotherapist, Rise Health
Contact one of our experts. We can help!
"OrthoCanada has been great help in opening my new clinic. They have everything from top to bottom for a new clinic owner. I would recommend OrthoCanada to anyone. The representatives were very accessible and had timely responses to my questions. Their excellent communication along with their knowledge of their products were very essential on my decision for all of my purchases with them. Thank you."
—David Lee, B.Sc. Kin., M.Sc. PT, Vital Life Physiotherapy Clinic