Cavicide Surface Disinfectant
Metrex
$20.95 - $220.00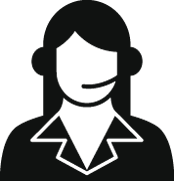 Get Expert Advice
For healthcare professionals only
Contact us >

Description

This product is approved by Health Canada to be used against Covid-19. Source.
---

CaviCide is a convenient, ready-to-use, intermediate-level surface disinfectant that is effective against TB, HCV, bacteria (including MRSA and VRE) and fungi. It can be used in physiotherapy clinics and rehab centers, operating rooms, isolation rooms, patient care areas and laboratories. When used as directed, it will also effectively clean and decontaminate critical and semi-critical instrumentation.
- CaviCide is safe for use on non-porous surfaces
- It is ideal for cleaning and decontamination of environmental and medical device surfaces
- Disinfectant, cleaner, decontaminant, all in one
- May be used on with most medical device materials
- For use on hard, non-porous surfaces
- Gloves required
CaviCide Kill Claims - 3 minutes
Mycobacterium tuberculosis var: bovis (BCG) (TB), Staphylococcus aureus, Pseudomonas aeruginosa, Salmonella enterica, Klebsiella pneumoniae, Bordetella pertussis, Trichophyton mentagrophytes, Candida albicans, Multi-Drug Resistant (MDR) Acinetobacter baumannii, Extended Spectrum ß–lactamase Escherichia coli (ESBL), Methicillin, Resistant Staphylococcus aureus (MRSA), Vancomycin Resistant Enterococcus faecalis (VRE), Staphylococcus aureus with reduced susceptibility to vancomycin, Hepatitis C Virus (HCV), Herpes Simplex Virus Types 1 and 2, Human Immunodeficiency Virus (HIV-1), Human Coronavirus (not associated with Severe Acute Respiratory Syndrome or SARS), Influenza A2 Virus
This product may be used in healthcare settings such as:
Hospitals, Clinics, Operating rooms, Emergency medical settings, Surgical centers, Outpatient Surgical Centers, Isolation areas, Neonatal units, Laboratories, Nursing homes, Ophthalmic and optometric facilities, Dental offices, Animal care facilities, Salon settings, Emergency vehicles, Schools, Health club facilities, bathrooms, Daycare centers, Correctional facilities, Laundry rooms, other critical care areas where control of cross contamination between treated surfaces is important.
Documents
- Cavicide Safety Data Sheet (PDF)
- Cavicide FAQ Sheet (PDF)