BioTEXT Clinical Surface Disinfectant - One Step
$21.95 - $85.95
Special pricing for healthcare professionals — sign in to view.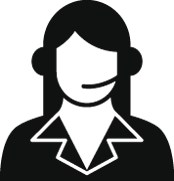 Get Expert Advice
For healthcare professionals only
Contact us >
Description
This product is approved by Health Canada to be used against Covid-19. Source.
---
BioTEXT is an environmentally friendly, multi-purpose, hospital grade disinfectant that can be used on all hard and porous surfaces in a professional environment. It's a ONE STEP full strength disinfectant formulated to kill harmful bacteria and organisms that can be found on delicate surfaces like textiles, Naugahyde, leather & vinyl coverings along with hard surfaces like metal, glass and plastic. 
BioTEXT can be used to disinfect:
- Treatment Tables
- Ultrasound Applicators
- Clinical Modalities
- Touch Screens
- Keyboards / Mouse
- Counters
- Telephones
- etc.
ENVIRONMENTALLY & USER FRIENDLY: Biotext is friendly to the environment. It contains biodegradable surfactants and UPS grain absolute derived Ethonal. It does not contain phenols, aldehydes, or any hormone-disrupting surfactants, so you can ensure that it won't corrode metals, stain vinyl or stick. Does not require the use of gloves and mask during application.
INGREDIENTS: 19.9% Ethanol, 0.10% Chlorhexidine Gluconate, Water with Non-Ionic Surfactants, Anti-Corrosives, Essential Oils
Made in Canada - DIN 02209640
Test Results:
Effectively kills the following in 3 minutes:
- Pseudomonas aeruginosa
- Salmonella enterica
- Staphylococcus aureus
- Escherichia coli
- Trichophyton mentagrophytes
- Trichophyton menghini
Effectively kills the following in 5 minutes:
- Mycobacterium bovis
- Mycobacterium terrae
- Canine Parvovirus
- Candida albicans
Documents:
Biotext Profile [PDF]
Biotext MicroBioTest [PDF]
Biotext SDS Sheet [PDF]