Tennis Elbow & Golfers Elbow Recovery Kit
SKU: BN-TEGERB
Special pricing for healthcare professionals — sign in to view.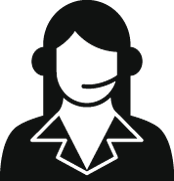 Get Expert Advice
For healthcare professionals only
Contact us >
Description
Carefully selected by OrthoCanada's physiotherapist, the Tennis & Golfer's Elbow Recovery Kit includes what you need to help improve strength and control pain associated with these conditions. Benefit from the Bandit Tennis & Golfer's Elbow brace designed by an orthopedic surgeon to relieve lateral and medial elbow pain by compressing the extensor, flexor and supinator muscles in the forearm.  4 sample sizes of different pain relieving topicals are included to help alleviate pain and inflammation. The Cando Twist and Bend strength conditioning tool includes exercises that will help improve the condition and endurance of the forearm muscles that have weakened due to pain and inflammation. 

Bundle Includes:
- Bandit Brace
- Sanctband band 3 pack (includes a light, medium and heavy resistance band)
- Rapid relief ice pack 5 x 9"
- Red Cando Twist and Bend strength conditioning tool, light resistance
- 4x Analgesic Gel samples