BioSURF Clinical Hard Surface Disinfectant - One Step
$14.95 - $99.95
Special pricing for healthcare professionals — sign in to view.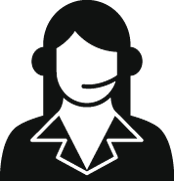 Get Expert Advice
For healthcare professionals only
Contact us >
Description

This product is approved by Health Canada to be used against Covid-19. Source.
***Due to a high demand worldwide and to limit bulk orders, we are temporarily limiting this product to a maximum of four (4) 710ml format and four (4) 5L format per order.***
We apologize for this inconvenience.
BioSURF is an hospital grade, environmentally friendly, one step disinfectant for hard surfaces. It's designed to kill harmful bacteria within seconds, not minutes. It's the product of choice for timely disinfecting of counters, trays, metal instrument and other hard surfaces. It's designed to remove proteins, inks, dyes, lipids, waxes and oils. Lime scented.
ENVIRONMENTALLY & USER FRIENDLY: BioSURF is friendly to the environment. It contains biodegradable surfactants and UPS grain absolute derived Ethonal. It does not contain phenols, aldehydes, or any hormone-disrupting surfactants, so you can ensure that it won't corrode metals, stain vinyl or stick. Does not require the use of gloves and mask during application.
INGREDIENTS: 70.5% Ethanol, 0.20% Chlorhexidine Gluconate, Water with Non-Ionic Surfactants, Anti-Corrosives, Essential Oils
Test Results
Effectively kills the following in 20 seconds:
- Human Immunodeficiency Virus
- Pseudomonas aeruginosa
- Salmonella enterica
- Staphylococcus aureus
- Escherichia coli
- Trichophyton mentagrophytes
- Trichophyton menghini
Effectively kills the following in 50 seconds
- Mycobacterium bovis
- Mycobacterium terrae
- Canine Parvovirus
- Candida albicans
- Hepatitis B
- Enterococcus hirae
- Proteus mirabilis
Made in Canada
Documents