Thera-Band
SKU: OC-6709
Special pricing for healthcare professionals — sign in to view.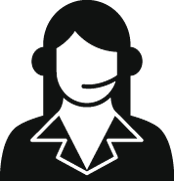 Get Expert Advice
For healthcare professionals only
Contact us >
Description
The Thera-Band® Foot Roller is used to provide temporary relief from pain associated with plantar fasciitis, heel spurs and tired feet. Patients with plantar fasiciitis can use the roller as a device to stretch the plantar fascia and increase flexibility. Those experiencing soreness from tired feet will find the massaging benefits of the roller pleasant and therapeutic. In all applications, the Foot Roller can be chilled or frozen to help reduce inflammation.
Highlighted Features:
- Made of supple natural rubber - slip resistant and won't scratch floors. Easily cleaned with a disinfectant spray
- Ridged design - increases pressure points to deliver enhanced foot massage
- Hollow core - helps match the foot's contour creating a snug, custom feel
- Can be chilled or frozen - cooling prior to use aids reducing inflammation
- Complete with instructions - includes instructions for Foot Massage and Big Toe Stretch
- Small and lightweight - portable and travel friendly