SEERS Medical Tilt Table Pro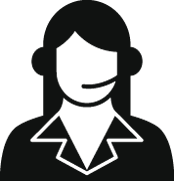 Get Expert Advice
For healthcare professionals only
Contact us >

Description
Patient safety and effective management combine seamlessly in SEERS flagship Tilt Table Pro. These 'intelligent' tables were designed and developed with health care professionals to meet requirements for frailty and syncope assessment. The table moves smoothly through a height elevation of 19" to 40.5", and tilts from 0⁰-90⁰ in 15 seconds. Tilt is 'soft stop' for patient safety and security. With intelligent software built into the control box, the table is able to identify the required height in order to fully and safely tilt the table. Therapists control and monitor both functions using the digital display on the handset. The handset has a memory function with three programmable positions and a timer for treatment duration. There is a CPR function to lower height and return the table to horizontal. In addition, the Tilt Table Pro has a manual override on the back of table to return the patient to horizontal quickly in the event of fainting or a cardiac event.
The Easy Clean upholstery, which covers all staples, assists in infection control. The frame is coated with antibacterial powder and all pivot points have precision bearings. Clearance below the frame allows insertion of mobile hoists. The large mobile wheel design with 59" central locking castors has three positions – free roam, directional lock for steering and full lock. The full-length lateral bars are used to safely anchor the standard accessories - harness set, handgrips and work table, as well as the optional lateral supports.
Tilt Table Pro is available in two models: V-400-B (Single Leg) and V-410-B (Double Leg).
Documents
Tilt Table Pro Fact Sheet [PDF]
SEERS Environmental Certificate (PDF)
Safety Standards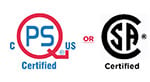 To ensure the safety of healthcare professionals and patients, the Government of Canada makes it mandatory that electrical equipment successfully pass electrical and load safety standards by a nationally accredited certification body. By the same laws, manufacturers and equipment suppliers have a choice. They can choose from several equally accredited testing laboratories such as QPS or CSA Group which are legally equivalent.  As a healthcare provider, it's important to understand the risks of purchasing electrical equipment that don't meet Canadian safety standards.  Purchasing tables that meet electrical and load safety standards mean that they're electrically safe and they've been engineered to structurally bear its weight load capacity. To understand more, please read our "How Are Medical Devices Regulated in Canada" blog.
Specifications
Dimensions: 76"L X 27.5"W X 19-40.5"H
Lifting Capacity: 495 lbs
Standard Accessories
Harness set, handgrips and work table
Optional Accessories
V-ST6057 Battery back up
V-ST6059 Pommel support*
V-ST6058 Lateral supports for leg stabilization*
* For V-410-B only. Optional accessories for V-410-B provide enhanced support and stability for lower extremities
Warranty
Lifetime warranty on frame and five years on moving parts