$155.00
Special pricing for healthcare professionals — sign in to view.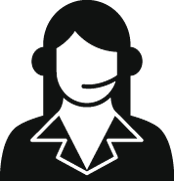 Get Expert Advice
For healthcare professionals only
Contact us >
Description
This Genutrain Knee Support is designed to be worn during activity. It's comfortable and lightweight and contains graduated compression at the edges to prevent constriction of circulation. A contoured silicone insert around the patella leaves it pressure-free and gently massages the soft tissue to improve circulation. It's machine washable, so if it gets dirty you can simply throw it in the wash.
Specifications
Colour Available: Titan (Grey) Only - as showin in above image
Medical Grade Compression: 20–30 mmHg
1. Donning and Doffing Stay - Made of flexible polyurethane material, 4x more durable than previous GenuTrain
2. Train Knit - 20% lighter and more breathable, providing better comfort and compliance
3. Extra Comfort Zone - Softer, more breathable knit in the sensitive popliteal area
4. Omega+ Pad - Patented pain-relieving pad encases the kneecap and provides targeted massage
5. Meniscus Wings - Provide targeted massage and pain relief to the joint space
6. Hoffa Pads - Stimulate the infrapatellar fat pad to promote the body's natural healing mechanism
Indications
- Recurrent knee pain
- Knee strains
- Pre and post-op knee swelling and inflammation
- Osteoarthritis of the knee
- Osgood-Schlatter´s disease
- Knee instability
How to Measure
To measure your knee for a GenuTrain Knee Support, measure the circumference of your leg at two points:
A) 5.5" (14cm) above the middle of the knee cap
B) 4.72" (12cm) below the knee
Size Chart
| | | |
| --- | --- | --- |
| Size | Circumference A (cm) | Circumference B (cm) |
| 1 | 38 - 41 | 28 - 31 |
| 2 | 41 - 44 | 31 - 34 |
| 3 | 44 - 47 | 34 - 37 |
| 4 | 47 - 50 | 37 - 40 |
| 5 | 50 - 53 | 40 - 43 |
| 6 | 53 - 56 | 43 - 46 |
| 7 | 56 - 59 | 46 - 49 |
Documents
Collected Studies from Bauerfeind