BTL-4110 Smart Low Level Laser (LLLT)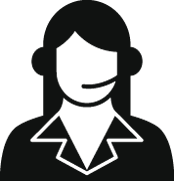 Get Expert Advice
For healthcare professionals only
Contact us >

Description
Both the BTL–4110 Smart and the BTL–4110 Premium Lasers have a wide spectrum of powerful applicators with two types of wavelengths and adjustable intensity levels. The laser modules can address most biological effects required from low level laser therapy, while reaching maximum treatment efficacy. The large database of preset protocols makes the use of the laser device easy and comfortable for advanced practitioners as well as those new to the laser therapy.
BTL Laser Therapy - The most effective applicators for pain management and regeneration.
BTL offers a wide range of infrared and red probes and clusters for laser therapy. Infrared probes and clusters penetrate deeper into the tissue while red probes are used to treat superficial areas such as wounds, scars or haematomas. All infrared applicators have embedded pilot beams that navigate on the treatment area during the therapy.
Laser Probes
For small treatment areas, select an applicator with up to 400 mW in power.
Laser Clusters
For larger areas, select an applicator with a treatment area of up to 50 cm2, and power of up to 1,500 mW.