TM-400 Traction Motor System
ITO
SKU: OC-7810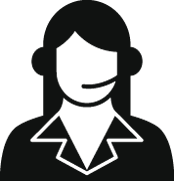 Get Expert Advice
For healthcare professionals only
Contact us >

Description
The TM-400 Traction Motor by ITO Physiotherapy is a durable and reliable cervical and lumbar traction system that provides easy operation through a large-LCD Display and Programmable Memory
Features
- Large and high-visibility LCD screen. Screen display in 10 languages
- Eight traction modes: intermittent, static, progressive, regressive, cyclic and combinations there of
- Pulling speed selectable from five preset values: 1:1, 1:2, 1:4, 1:6 and 1:8, based on patient symptoms
- The number of ramp steps is selectable from 2 to 9, and the pause time of each step is selectable from 2 to 20 sec. Combining these parameters with pulling speed and traction mode makes the model suitable for various symptoms
- Free memory stores 30 treatment patterns to reduce input errors and speed up therapy preparations
- The traction force is automatically calibrated each time the therapy starts to maintain correct traction force
- Both the set value and the actual value are displayed on the screen
- One of the three melodies signaling the end of therapy can be selected
- Patient safety switch included. 
Specifications
| | |
| --- | --- |
| Power Supply | 110-240 VAC, 50/60 Hz |
| LCD Display | 320 x 240 dots, 10 languages |
| High/low force range | 1-90 kg (198 lbs)/0-89 kg (197 lbs) +/- 3 kg |
| Hold/Rest time range | 0-99 sec |
| Number of ramp steps | 2-9 steps |
| Pause time of each ramp step | 2-20 sec |
| Time | 1-99 min |
| Free Program Memory | 30 |
| Safety Class | Class I, Type B (IEC), Class IIa (MDD) |
| Dimensions | 26 (W)x 35 (D) x 29.5 (H) cm |
| Weight | 13.6kg |