OrthoCanada and BTL are leading the way in innovation and development. Offering the most powerful radial shockwave device on the market with an intensity of up to 6 bars and ultralight Intelligent MAGNUM applicator, the new BTL-6000 Elite shockwave unit is a clinical solution that addresses all sub-acute and chronic musculotendinous conditions. The intensity of 6 bars allows the successful treatment of deeper tissues while the ultralight intelligent MAGNUM applicator accommodates parameter adjustments seamlessly. Medical Device License 106498
Pressure up to 6 bars
Frequency up to 22 Hz
Easy and intuitive operation
8.4" colour touchscreen
Preset programs
Therapeutic encyclopedia with anatomical images
Intelligent Magnum applicator is 50% lighter (700 grams)
Convenient parameter adjustment via applicator
Revision kit includes the best warranty in the industry of 2 000 000 shocks
Newly designed projectile with increased longevity
Light weight for easy portability
Integrated compressor
The Most Powerful Radial Shockwave Device
with Intelligent Magnum Applicator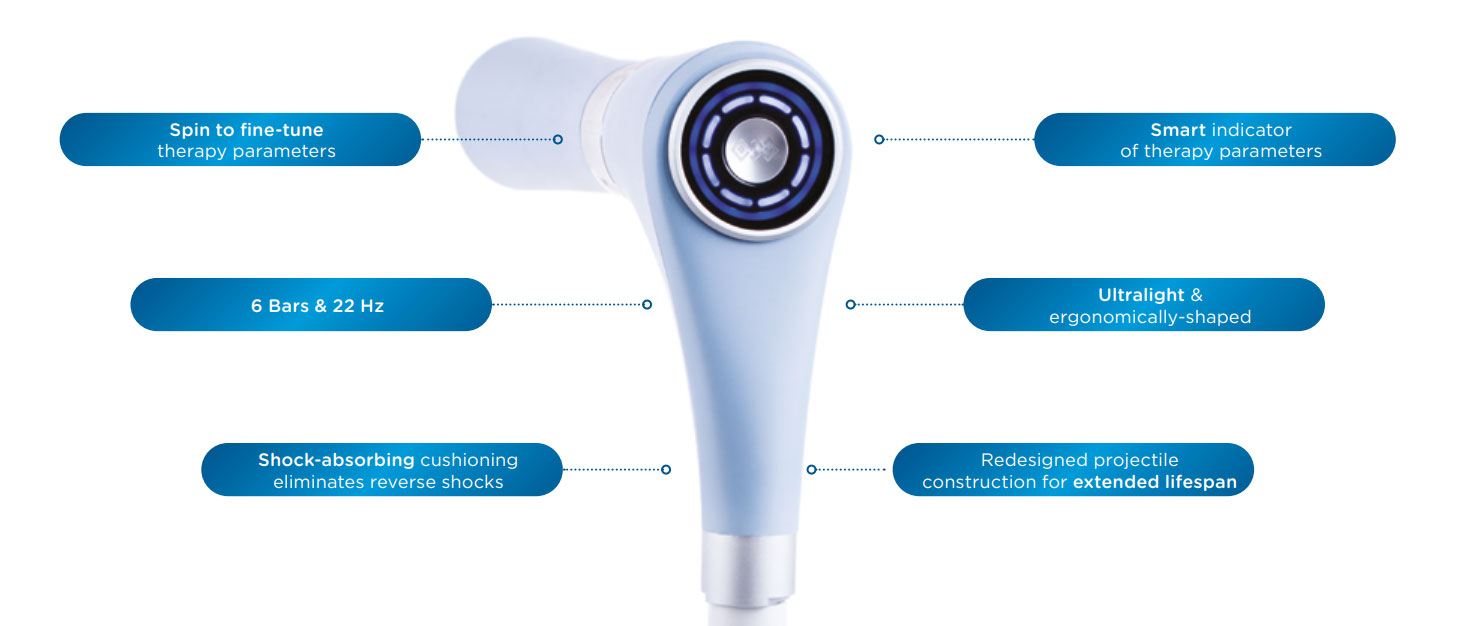 8.4" Colour Touch Screen
The large, easy to use and intuitive 8.4" colour touch screen allows for smoother workflow and faster operation of the device.

Pre-set Protocols
Its extensive library of pre-set protocols and therapeutic encyclopaedia can be easily accessed through the body part navigation menu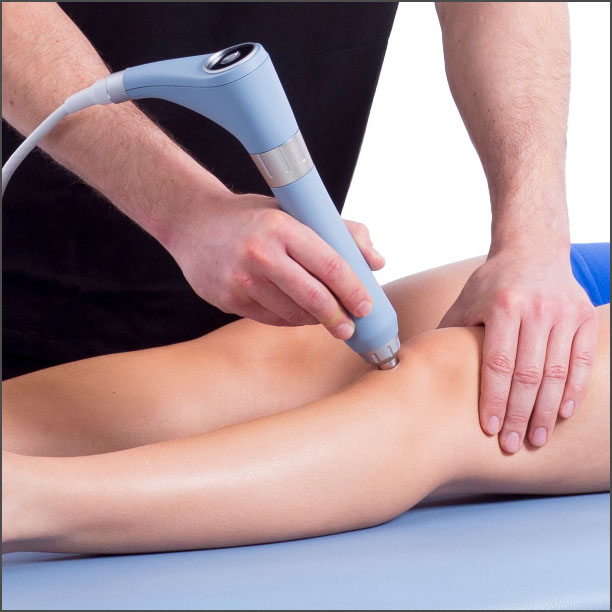 ✔️ Patellar tendinitis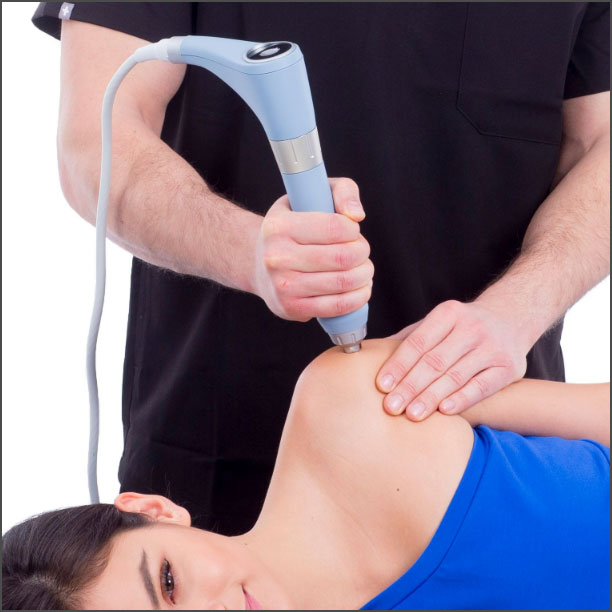 ✔️ Rotator cuff tendinitis and bursitis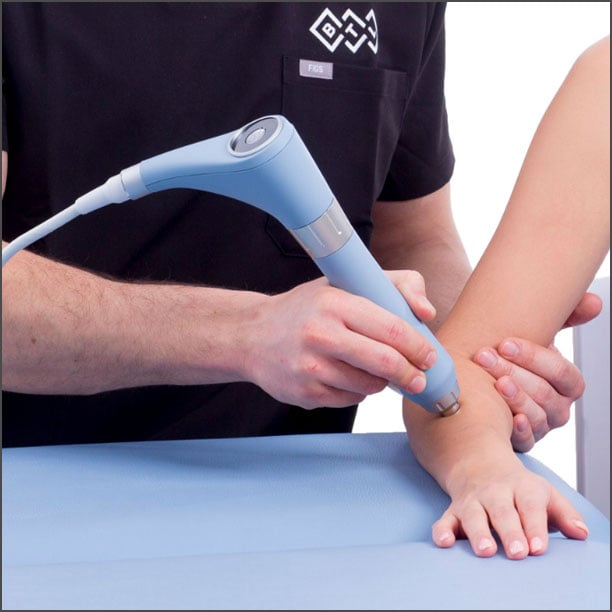 ✔️ Lateral epicondylitis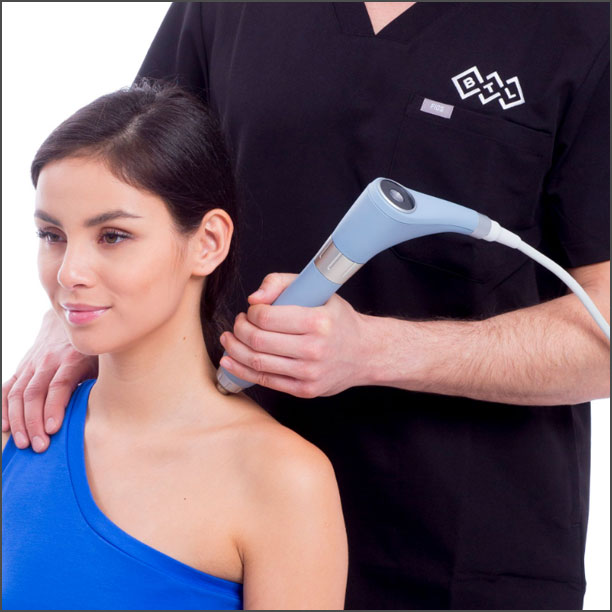 ✔️ Trigger point release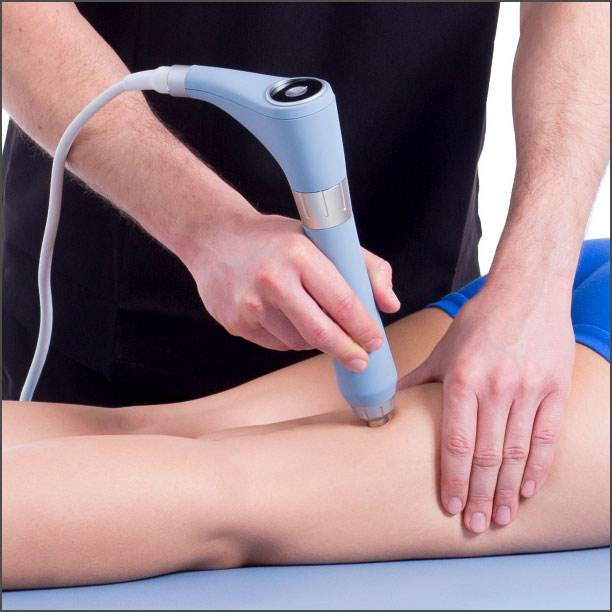 ✔️ Hamstring strain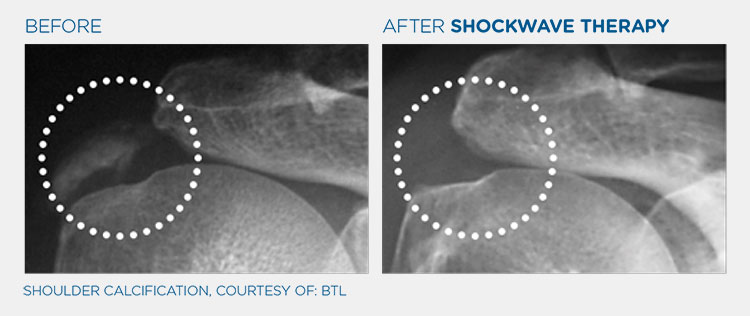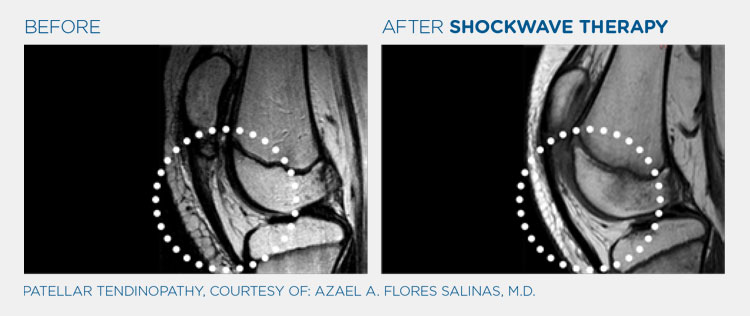 Lease For $3/day
Finance your success and benefit from the advanced technology for as low as $3/day.

Training & Education
Gain valuable understanding about shockwave and application techniques.

Loaner Program
In the rare event your unit runs into problems, we've got you covered.
Research & Evidence
Approved by Health Canada, shockwave therapy is now being more extensively used in the treatment of musculoskeletal injuries all around the world in rehab and physiotherapy clinics and is the subject of numerous studies that show its effectiveness and efficacy.
Pain reduction
by more than
60%
Extracorporeal Shockwave Therapy in the Treatment of Chronic Plantar Fasciitis
ESWT is a non-invasive, safe and effective treatment for recalcitrant plantar fasciitis.
​
Magdy Husseiny, Ahmad Mansour
Rheumatology & Rehabilitation Department Faculty of Medicine, Zagazig University, Source: Zagazig University Medical Journal, 2009; 15(1) 73–82
More than
75% very
satisfied patients
Extracorporeal Radial Shockwave Therapy for the Treatment of Achilles Tendinopathies
This prospective study shows the efficacy of extracorporeal radial shockwave therapy in the treatment isertional and not insertional Achilles tendinopathy.
​
Edison Antonia Serrano
NEOMEDICA, Lima, Peru, 16th International Congress of the International Society for Medical Shockwave Treatment, 2013
Elimination of
calcifications in
84% of cases
Shockwave Therapy in Scapulohumeral Periarthritis with Calcific Tendinitis of the Shoulder
Establishing a medical rehabilitation protocol completely efficient and safe, concerning the patients with degenerative and inflammatory pathology of the shoulder with tendinous lesions idiopathic calcific disease.
​
Augustin Dima, Simona Popescu, Sebastian Diaconescu, Gina Galbeaza, Victorita, Marcu, Daniela Poenaru, Delia Cinteza
Institutul National de Recuperare, Bucuresti, AI 31-lea Congres National de Medicina Fizica si de Recuperare cu Participare Internationala, 2008
Powerful units built to last
"BTL's shockwave helps our clients primarily for quick pain relief and improved mobility. The great advantage of the therapy is that it is completely free of anesthesia, drugs and side effects."
Petra Řehořková
"Shockwave therapy is a modern method used to treat shoulder injuries, chronic Achilles tendonitis, plantar fasciitis, elbow tendinopathies, and chronic stages of myofascial syndrome."
Julio Segura
"At our clinic we provide this very modern and sought-after method, which we successfully use for a wide range of musculoskeletal conditions such as heel spurs, tennis and golf elbow."
Jiří Nedělka

In the Spotlight: Shockwave Therapy
Shockwave therapy is a highly effective pain treatment, non-invasive and non-surgical solution for musculoskeletal pain. This extracorporeal shockwave therapy is frequently used in physiotherapy, orthopaedics and sports medicine for pain relief..

BTL Shockwave Trial Program
Are you interested in shockwave but not sure if it's the right solution for your clinical practice? OrthoCanada is pleased to offer a 3-week trial* program for Shockwave Therapy..

How to Afford a Shockwave Unit and Make it Profitable
Working as a Biomedical Engineer at OrthoCanada for the last five years, I've spent quite some time chatting with therapists and healthcare professionals about Shockwave Therapy and its benefits..

Why your Clinic Should Offer Shockwave Therapy
Every now and then, there is a new breakthrough technology that makes its way onto the market and quickly becomes indispensable to clinicians who want their practice to excel and truly want to help even the most chronic cases..
Fast shipping across Canada!
Achille's tendinitis and bursitis
Trochanteric bursitis
Plantar fasciitis
Heel spurs
Patellar tendinitis (jumper's knee)
Lateral epicondylitis (tennis elbow)
Medial epicondylitis (golfer's elbow)
Thumb basal joint Arthritis
IT band friction syndrome
Tendinitis
Chronic Inflammation
Bursitis
Shin splints
Morton's Neuroma
Osteoarthritis
Insertion Tendonopathy
Epicondylopathy radialis /Ulnaris
Myofascial Pain Syndromes
Impingement Syndrome
Tendon calcifications
Patellofemoral Syndrome /Achillodynia
Tibialis anterior Syndrome
Erectile Dysfunction