Sukha Disposable Non-Woven Fabric Roll
$124.00
Special pricing for healthcare professionals — sign in to view.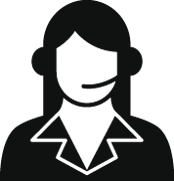 Get Expert Advice
For healthcare professionals only
Contact us >

Description
TThe Sukha disposable non-woven fabric roll fits nicely across all standard size tables and is used in hospitals, retirement homes, physiotherapy and massage therapy clinics. It's a soft, flexible, and lightweight alternative to table paper. These fabric rolls provide a layer of protection and serve as an aseptic measure to reduce the risk of bacterial infections.
Specifications
- Quantity: 20 sheets per roll
- Color: White
- Size per roll: 40m (130') L x 60cm (23.6") W
- Size Per Sheet: 79" L x 23.6" W
Features
- Perforated for easy tearing of individual sheets
- Safe and sanitary
- Reduces laundry
- Made with thick non-woven fabric
- Non-toxic and non-irritating
- Soft, cottony feel, flexible lightweight & breathable
- Biodegradable