SEERS Mat Therapy Table, V-150
SKU: V-150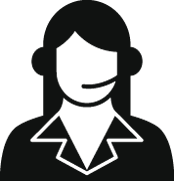 Get Expert Advice
For healthcare professionals only
Contact us >

Description
The SEERS Mat Therapy Tables are almost identical to the Bobath models in terms of specifications and features but without the backrest. The single section top design provides a large and stable variable height support surface for a wide range of exercises and Bobath rehabilitation procedures. Comes with a magnetic hand control that's easy to place/find on the frame.
Specifications
- Safe working load of 550 lbs
- Expansive height range of 18" - 37"
- Retractable wheel design and adjustable foot for stability
- Height Control: Footswitch
- Safety Marking: Control Box cETLus Approved
- Total Length: 78"
- Total Width: 41"
Document
SEERS Environmental Certificate (PDF)
Safety standards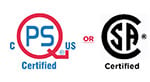 To ensure the safety of healthcare professionals and patients, the Government of Canada makes it mandatory that electrical equipment successfully pass electrical and load safety standards by a nationally accredited certification body. By the same laws, manufacturers and equipment suppliers have a choice. They can choose from several equally accredited testing laboratories such as QPS or CSA Group which are legally equivalent.  As a healthcare provider, it's important to understand the risks of purchasing electrical equipment that don't meet Canadian safety standards.  Purchasing tables that meet electrical and load safety standards mean that they're electrically safe and they've been engineered to structurally bear its weight load capacity. To understand more, please read our "How Are Medical Devices Regulated in Canada" blog.