Sacred Earth Vegan Massage Cream
$21.95 - $128.00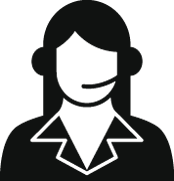 Get Expert Advice
For healthcare professionals only
Contact us >

Description
.Rich and concentrated, a small amount will deliver extended workability. Designed to provide grip for controlled strokes and deep tissue work, it also delivers the smooth glide of oil, making it an ideal choice for full body massages. Enriched with USDA Certified Organic botanical extracts, it creates a calming and therapeutic experience. Unscented, hypo-allergenic, and nut-free.


Sacred Earth Botanicals' premium quality products are meticulously crafted to deliver performance. They produce a line of professional massage therapy products that prioritize certified organic ingredients, environmentally friendly packaging, and sustainable business practices. With a focus on the well-being of therapists, clients, and the environment, Sacred Earth provides peace of mind through thoughtful development. Their facility holds organic certifications from Oregon Tilth (OTCO) and the USDA, ensuring the highest standards.
Why choose Sacred Earth Botanicals products
Products contain certified organic

ingredients

They follow sustainable

practices

Products are not tested on

animals

Product

s

are fragrance free, hypo-allergenic & do not contain any formaldehyde-releasing

preservatives
Why is organic important for the massage industry?
One should consider buying organic massage mediums because they are free from synthetic chemicals, pesticides, and genetically modified ingredients. They promote a healthier and more natural approach to self-care, minimizing exposure to potentially harmful substances and supporting a sustainable environment. Sacred Earth's facility holds organic certifications from Oregon Tilth and the USDA, ensuring the highest standards.
Sacred Earth Botanicals' Sustainable Initiatives
Use only 100% recycled paper that is processed without chlorine for daily use.

Purchase only renewable power, generated from sources like wind, solar and wave energy.