Livre K-Taping - 2ème édition [FR]
K-Tape®
SKU: OC-4356
Special pricing for healthcare professionals — sign in to view.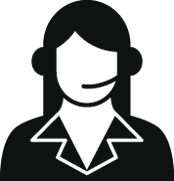 Get Expert Advice
For healthcare professionals only
Contact us >
Description
How does K-Taping enhance the effectiveness of surgery and other traditional therapies? How effective is K-Taping for treating and relieving physiological, neurophysiological, biomechanical pain and related conditions? The 2nd edition is a 240-page handbook featuring 450 photos authored by Birgit Kumbrink, B.Sc.PT. This book presents the basics of K-Taping and illustrates its different techniques step-by-step. It also describes the basics of K-Taping and its many applications (lymphatic, neurological and gynecological treatments, specific indications, etc.). This is a reference manual for K-Taping Academy-trained health professionals, and an ideal companion in their daily practice.