Biotone Pure Touch Organics Massage Gel
$32.95 - $119.00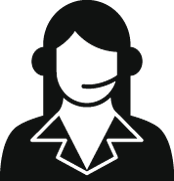 Get Expert Advice
For healthcare professionals only
Contact us >

Description
Note: This product is not available to Dealer accounts
The 'Äôbalanced earth'Äô formula for this hypoallergenic, unscented massage gel contains extracts of chamomile, lavender, lemon balm, passionflower, and sage that provide healing and soothing properties to help relieve stress. Suitable for all modalities, its smooth satiny glide gives more coverage than oil and uses smaller amounts for treatment. The Worry-Free washout'ĄĘ formula ensures easy removal and stain-free linens. Available in two sizes: 8 oz (includes pump) and 1 gallon.
Features
- Organic & hypoallergenic
- Environmentally friendly
- Unscented & paraben- free
- pH balanced
- Smooth & satiny glide
- More coverage than oil = less consumption
- Delivers rich nutrients to the skin
Ingredients
- Organic Sunflower Oil infused with Organic Chamomile Botanicals (Chamaemelum Nobile), Octyl Palmitate (coconut oil ester), Organic Copernica Cerifera Wax, Organic White Beeswax, Tribehenin, Candelilla Wax, Organic Shea Butter, Organic Jojoba Oil, Organic Sesame Oil, Organic Lavender Extract, Organic Lemon Balm Extract, Organic Passion Blower Extract, Organic Sage Extract, Laureth 3, Dimethicone, Vitamin E (mixed tocopherols).
Shelf Life
- 18 months once seal is broken
Documents
- Biotone Pure Touch Organics Massage Gel Safety Data Sheet (PDF)