Biotone Clear Results Massage Oils - 1 gal
SKU: OC-026360-128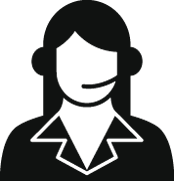 Get Expert Advice
For healthcare professionals only
Contact us >

Description
Note: This product is not available to Dealer accounts
Biotone Clear Results Massage is an oil based massage oil known for its superior glide factor. Because of this you are able to smoothly and effectively provide the best treatment for your patient. It's silky formula easily washes out from fabric providing your sheets with a clean and fresh look. Plus, longer use of your massage sheets. Contains aloe and jojoba oil to moisturize for a soft-to-the-touch feel. Cruelty Free.
Size Available: 1 Gallon
Ingredients: Octyl Palmitate (coconut oil ester), Canola Oil (Brassica Napus), Jojoba Oil (Simmons Chinenis) and Aloe Vera Oil (Aloe Barbadensis), Dimethicone, Vitamin E (mixed Tocopherol), Sorbitan Oleate (naturally derived water dispersant), Purified Water, Vegetable Glycerin, Polyglyceryl, Phenoxethol/Paraben Mixture.