SKU: OC-2612
Special pricing for healthcare professionals — sign in to view.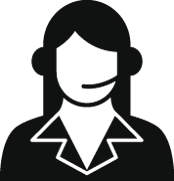 Get Expert Advice
For healthcare professionals only
Contact us >

Description
Web Slide Deluxe exercise rail systems can increase productivity, educate patients on correct exercises, and improve patient compliance. Once trained, patients can easily replicate their training session at home, by wedging the web strap anchoring device in any standard door. The Professional System is well suited to senior rehab/fitness environments, such as Assisted Living facilities, because it facilitates effective exercises, in a compact space. Mounting hardware and 3 EZ Lock Safety Slides included in both systems. Please check tubing for any signs of wear, before use.
The Professional Systems consists of:
- A set of 3 Exercise Rails, each 6" x 28" - 7' in total, with 15 anchor-point elevations 5" apart
- A 16 position Storage Rack, 24"x3"x2"
- 1 Exerband Wall Poster
- Exercise attachments: 1 Home Ranger Original Shoulder Pulley, 5 resistance levels of 6' Bilateral Exerband Tubes, 5 resistance levels of 3' Unilateral Exerband Tubes (all Exerband Tubes have a handle and rubber saddle anchor strap attached), 1 Extremity Strap for an ankle, wrist, arm or thigh