SKU: OC-4117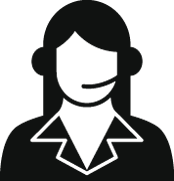 Get Expert Advice
For healthcare professionals only
Contact us >

Description
Versa-Bath's multi-purpose water bath is an easy, efficient way to provide moist heat therapy for your patients or to prepare splinting or casting materials.  The stainless-steel unit has a large capacity, removable rack with a detachable lid that doubles as a drip tray for transporting hot packs or splinting materials. The rack holds four standard and two cervical heat packs for moist heat therapy, used in management of patients with arthritis, joint pain and muscle pain.  Remove the rack and adjust bath temperature with the easy-to-read digital control and prepare splinting or casting materials for shaping to fit a patient. 
Versa-Bath's insulated double wall and digital temperature control keep bath temperature consistent, which reduces energy consumption. Its unique seamless design, rounded corners and concealed heating element makes cleaning easy and fast.  The concealed heating element will not corrode, adding both safety and durability. 
Versa-Bath is built to ANSI standards and is CSA certified. 
Features
- 4 standard and 2 cervical packs included with unit
- 120 volts, pre-set temperature range of 140-180 F (60-82C)
- Heats to 160F quickly and keeps consistent temperature for lower energy consumption
- Packs are conditioned and ready for use in 90 minutes
- Digital temperature control adjusts to manufacturer's recommendation for preparing splinting or casting materials
- 3-year warranty
Specifications
- Dimensions 15" x 10" x 6.5"
- Weight 22lbs
Documents
Versa-Bath Heating Unit Information Sheet (PDF)
Note: To extend the life of the heat packs it is important to keep the Versa-Bath heating unit plugged in at all times and maintain the water temperature at the pre-set range of 140-180 F.  When the heat packs, are not in use, it is recommended to keep them immersed in the Versa-Bath.