ITO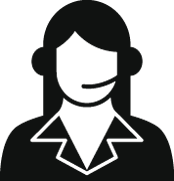 Get Expert Advice
For healthcare professionals only
Contact us >

Description
The US-751 is a state-of-the-art therapeutic ultrasound device with a very low BNR (between 2.4 and 3.0) resulting in a safer and more accurate therapeutic effect. The unit has a striking piano black finish along with a very large 7" user friendly touch screen which can be used to customize individual programs. The US-751 can be used at 1 or 3 MHz and comes standard with a 5cm applicator. An optional small applicator can be added. For better results, the applicator's contact status with the patient's skin is always displayed both on the applicator and the unit itself.
Specifications
Size (h/w/d): 96 x 290 x 233mm
Weight: 3 kg
Frequency: 1 and 3 MHz +- 10 % each probe
Intensity: 2 W/cm2 +- 20 % continuous, 3 W/cm2 +- 20 % pulsed
Duty: 5%, 10%, 20%, 30%, 40%, 50%, 100%
Timer: 1 to 30 min, counts only actual therapy time
Warranty: 3 yrs unit, 1 yr applicator
MDALL: 92439
ITO - A Name to Trust
What we have found remarkable since we became ITO's Canadian distributor in 2012, is that ITO devices have no warranty issues!
Made in Japan, ITO physiotherapy products are used in medical facilities around the world. As a pioneer in the field of electrotherapeutic agents, ITO was an early adopter to embrace Evidence Based Medicine. ITO continually incorporates this philosophy in the development of innovative physio equipment. Stimulation currents from ITO products are stable throughout the wavelength, delivering the best therapeutic results because of this consistency. In 2004, ITO constructed a world-class Reliability Control Centre for advanced testing, inspection, verification and measurement.