US 1000 3rd Edition Portable Ultrasound
$119.00
Special pricing for healthcare professionals — sign in to view.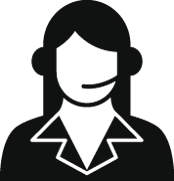 Get Expert Advice
For healthcare professionals only
Contact us >

Description
Therapeutic ultrasound (US) delivers deep heat to body tissues for treatment of pain, muscle spasms or joint stiffness. This portable, handheld Ultrasound unit has its own carrying case, and comes with AC adapter, ultrasound gel and instruction manual. US must be used with ultrasound gel to ensure conduct delivery of ultrasound energy. Lightweight unit weighs 200 grams and measures 50 x 45 x 190 (mm). 6 month warranty. Recommended for residential use. MDALL 95656.
- Output mode: Pulsed
- Pulse Width: 8% 05 ms +- 10%
- Repetition Rate: 150 Hz +- 10%
- Output frequency 1MHz + - 10%
- Three power output intensity settings: Low 1.6 W, Medium 2.6 W, High 4.6 W.
- Duty Cycle: Low 8%, Medium 14%, High 29%
- Timer Settings: 30 minutes with auto off