Thermophore MaxHeat Moist Heat Pad
$81.95 - $118.00
Special pricing for healthcare professionals — sign in to view.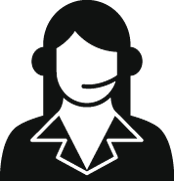 Get Expert Advice
For healthcare professionals only
Contact us >
Description
The Thermophore MaxHeat Moist Heat Pad is designed to deliver the kind of intense, moist heat that can penetrate deeply to really bring relief from pain, muscle cramps and stiffness for hours. Thermophore MaxHeat Pads have three temperature settings; low, medium and high intensy moist heat designed for home use to deliver quick and effective pain relief.
• 2 year manufacturer warranty
• MDALL 91921
• Produces moist heat without adding water
• Fast-acting - Relieves pain and stiffness
• Automatic turn off safety feature after 25 minutes
• Cord length of 10 feet
• Recommended application time: 30 mins or less (consult physician before use)
• Great for home use!

Recommended Uses
Back, Lower Back Pain, Arthritis, Joint pain, Muscle Spasms, Sprains, Fibromyalgia, Sciatica, TMJ, Bursitis, etc…
Specifications
Size
Measurement
Description
Medium
14" x 14" (36 x 43 cm)

Designed for smaller areas such as a shoulder, knee or part of the abdomen and for back or hip.

Standard
14" x 27" (36 x 68 cm)
Provides an area large enough to cover the entire spinal area, the length of a hip and leg or all across both shoulders.
Cervical
4" x 17" (10 x 43 cm)
Designed for the neck, sinus or TMJ area. 

Comes with a long Velcro fastener which allows adjustment for a snug fit on any small areas.