Therabath Pro Paraffin Bath
SKU: OC-4540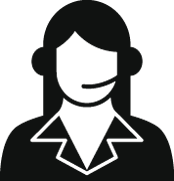 Get Expert Advice
For healthcare professionals only
Contact us >

Description
For over 90 years paraffin moist heat therapy has been used to relieve pain, inflammation and stiffness caused by arthritis. A form of thermotherapy, paraffin treatments effectively increase blood flow to aid in rehabilitation, or to warm an area of the body prior to other therapies or exercise.
Warm paraffin is also used extensively to soften dry, cracked skin by drawing moisture from within the body to the surface. Hands, feet, face or elbows are left feeling soft and appearing more youthful looking Therabath units are hand-assembled ensuring that each and every one leaves the factory durable, safe, and reliable.
MDALL 6330
'ÄĘ Deep immersion 6 - 9 LB. wax capacity¬†
'ÄĘ Anodized aluminium tank
'ÄĘ Automatic temperature control keeps the wax between 121¬ļ - 130¬ļ F
'ÄĘ Hospital grade with integrated handles¬†
'ÄĘ 110V (Model TB6)
'Äʬ†Includes 6 lbs of paraffin refill.