TQ Solo Cordless Super Pulsed Laser
SKU: OC-3440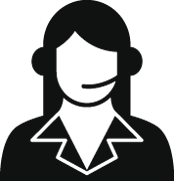 Get Expert Advice
For healthcare professionals only
Contact us >

Description
TQ Solo is also lightweight and ultra-portable so you can take it with you anywhere. The rechargeable lithium battery has a maximum charge span of 18 hours. Cold laser pain relief can always be at your fingertips!
TQ Solo is so simple to use. Using TerraQuant Solo is as easy as 1 - 2 - 3!
Use the included guide to pain-relief to locate the treatment location.
Turn on TerraQuant Solo and dial the frequency recommended in the guide.
Press the start button - then, run the TQ Solo over the area as indicated in the illustrations in the guide.
That's it! Using the portable TQ Solo cold laser to help alleviate pain is well Simple and Pain Free!
MRM has conducted a large & growing body of clinical & peer reviewed studies using the MRM lasers' proprietary grouping of light wave lengths, to support this claim. Please see reference material here: Revelation, A compendium of research from Multi Radiance Medical.
MDALL: 86281
Documents
Testimonials
Fantastic results for treating radiculopathies, adhésive capsulitis, sprain/strain, trigger points and ligament instabilities. I get much better and faster results than I used to with manual therapy. This laser is now glued to my hand ! Multi Radiance has offered an excellent response time to answer any of my many technical questions. 
Alain Mongeon d.c.