Sukha Towel Collection, 12/pk
$12.65 - $57.95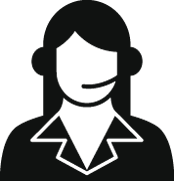 Get Expert Advice
For healthcare professionals only
Contact us >

Description
Ideal for use in a clinical setting, our light weight Sukha towel collection includes face towels, hand towels and bath towels.  Made of 100% soft and durable ring spun cotton.  Ring spun cotton is a method of making towels that strengthen and soften the cotton through mechanical twisting and thinning.  It provides a tighter weave, softer, silkier, more comfortable feel and extends the life of the towels compared to open end cotton towels.  Includes full terry (no decorative borders).  Recommended for physiotherapy, massage therapy and chiropractic clinics, health clubs, fitness centers and salons.  Includes 12 towels per pack. 
OC-020180-12    Face Towels       12" x 12"            1 lb weight
OC-020182-12    Hand Towels      16" x 27"            3 lbs weight
OC-020185-12    Bath Towels       22" x 44"           6 lbs weight
Understanding towel weight
Towels are categorized by weight - Light, medium, and heavy weight.  The weight of towels is one of many quality indicators and is measured in lbs per dozen of a given size.  The heavier the towel is, the more absorbent it will be and the more luxurious it will feel.  Light weight towels are a great economical choice for institutions that use a high volume of towels on a daily basis.  Light weight towels will dry more quickly.  Medium weight towels are a great standard choice for institutions that need a more absorbent solution.  They're Ideal for hotels, guests and spas.  Heavy weight towels are a great luxurious choice for upscale hotels and resort.  Heavy weight towels are denser, thicker and the most absorbent.      
Caring for your towels
To extend the life of towels, proper care is essential.  Here are important tips to follow:
- Wash new towels before use to improve absorbency and remove any lint. Even high-quality towels will shed a little the first time they are washed, so wash them separately and give them a good shake before putting them in the dryer
- Use warm water and gentle detergent. Hot water will encourage shrinking and bleach weakens cotton fibers, so treat stains individually. Avoid detergents that list "optical brighteners" on the label as they can alter neutral and mid-tone colors
- Avoid the use of fabric softener since they can leave residue and create stiff texture. Liquid softeners and dryer sheets will coat the cotton, which reduces absorbency. To reduce stiffness, use less detergent or repeat the rinse cycle
- Tumble dry low