Sukha Professional Multipurpose Massage Lotion
$5.95 - $219.00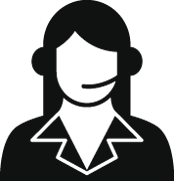 Get Expert Advice
For healthcare professionals only
Contact us >

Description
The Sukha Professional Multipurpose Massage Lotion is a water and natural oil-based lotion that has been carefully formulated for a variety of massage therapy techniques. Its exceptionally light, smooth, silk-like feel, creamy texture and slow absorption rate provide an ideal and gentle drag across the soft tissues and delivers a nice balance between glide and grip for both superficial and deeper treatment across all body parts. Non-greasy, soothing formula enriched with Aloe Vera and Vitamin E leaving skin feeling soft, nourished, and moisturized. Free of fragrance, dyes, and nut oils to reduce the incidence of allergies. Made in Canada.
Features
- Contains aloe vera and vitamin E to sooth and soften skin
- Light and non-greasy formula
- Slow absorption rate
- Paraben free
- Fragrance free
- Hypoallergenic 
Shelf Life
12 months once opened or two years from date of manufacturing for unopened product.  All-natural oil-based massage products will oxidize when exposed to excess air. To extend the life of your product, decant where possible to reduce exposure to air.  
Storage
Keep away from children. Store at room temperature and in a dark place.  
Ingredients
Filtered water, Canola Oil, Safflower Oil, Glycerin, Octyl Palmitate, Triethanolamine, Propylene Glycol, Carbomer, Silicone 200 Fluid, Polysorbate 20, Acrylates/C10-30 alkyl Acrylate Crosspolymer, Diazolidinyl Urea, Iodopropynyl, Butylcarbamate, Edta Disodium, Vitamin E Oil, Aloe Vera.
---
How to choose between massage oil, lotion, and cream
Hmmm, oil, lotion or cream?  Different types of massage require different amounts of glide on the surface of the skin. The selection of a massage medium depends on how much glide is needed. Choosing the right medium will have a direct effect on how successful the massage treatment is.
Massage oils are thin lubricants, have the lowest viscosity and the most glide. They're liquidy & slippy and are typically the product of choice for superficial massage where long gliding strokes are needed.  Massage oils have little grip on the surface of the skin which don't make them an ideal solution for deep massage. They don't absorb as quickly compared to lotions and creams which means that they don't need to be reapplied as often. Leaves behind an oily residue. 
Massage lotions are typically made of a combination of water and natural oils. They have a higher viscosity than massage oils which means they're a thicker medium. They offer less glide than massage oils and are absorbed by the skin more quickly – reapplication is needed more often than oils. They provide more friction/grip/drag against the skin than massage oils during treatment and are better suited when deeper work is needed. They also don't leave the residue that massage oils leave behind.
Massage creams have the highest viscosity and are the thickest medium available. Therefore, creams are typically packaged in jars and squeeze tubes – they can't be pumped like oils and lotions. They offer the least amount of glide and the most amount of grip and drag on the tissues. Ideal for very deep work where therapists need to focus on specific areas and dig deep. They also don't leave the residue that massage oils leave behind.