SKU: OC-7140-ST
Special pricing for healthcare professionals — sign in to view.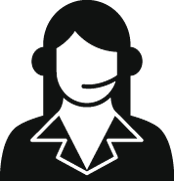 Get Expert Advice
For healthcare professionals only
Contact us >
Description
Hand-made in Germany, our skeletons show all 206 – 214 bones of a normal adult male. Each of the 24 vertebrae, 12 ribs, 26 foot, & 27 hand bones are individually mounted. When possible, a joint shows its natural movement because of special U-brackets. Arms, legs, & skull can be removed for transport. Stand & dust cover included. 5 year warranty. All skeletons offered build on the basic composition of the Standard Skeleton.
Specifications
Skeleton on Stand: 180x40x25 cm
5-Legged Pelvic Stand: 60cm radius
Total Weight: 11kg