Electric Bariatric Parallel Bars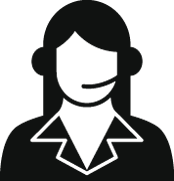 Get Expert Advice
For healthcare professionals only
Contact us >

Description
Length-8 ft;
Height Range: 25.25" - 39.75"; Width Range: 21.5" - 30.5";
Platform Width: 54"; Width Between Uprights: 37.5"
Length-10 ft;
Height Range: 25.25" - 39.75"; Width Range: 21.5" - 30.5";
Platform Width: 54"; Width Between Uprights: 37.5"
Length-12 ft;
Height Range: 25.25" - 39.75"; Width Range: 21.5" - 30.5";
Platform Width: 54"; Width Between Uprights: 37.5"
Weight Capacity:
A maximum static uniform load of 1000 lbs (Bariatric).
Frame:                  
Heavy gauge steel.
Finish:                   
Polyurethane Pearl Grey standard; Porcelain optional.
Accessories:         
Tapered Platform Extensions. Contact Tri W-G..Sales Dept for information about accessories.
Rocker Switch:     Rocker switch for adjusting various parallel bar positions--Voltage: 115VAC; Contact Rating: 10A;
Double Insulated. Power supply serves as main disconnect device from main power source.
Electrical:              
Input: 208-230 VAC, 1.7-2.4 A, 60/50 Hz.
Duty Cycle: ON/OFF intermittently 1 min./10 min., respectively; Auto-Thermally Protected
UL. Class:               
This medical device has been tested to the following standards:
ANSI/AAMI ES60601-1:2005
CSA C22-2 No. 60601-1:2008
IEC 60601-1:2005
Fuse:                     
Newark in One Part No. 88K2035 (0001.2514)
UL Standard 248-14, UL File Number E41599
Rated Voltage: 250VAC, 150VDC; Rated Current: 10A; Breaking Capacity: 500A-1500A;
Characteristic: Time-Lag T; Admissible Ambient Air Temp: -55C to 125C; Climatic Category: 55/125/21
ACC to IEC 60068-1; Tube Material: Ceramic; Endcap Material: Nickel Plated Copper Alloy;
Unit Weight: 1.16 G; Storage Conditions: 0-60C, Max 70% R.H.