Space Saving Folding Mat Platform
$1,259.00 - $1,429.00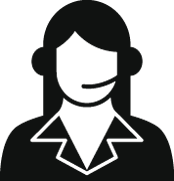 Get Expert Advice
For healthcare professionals only
Contact us >

Description
Ideal for clinics with limited space, these mat platforms fold to an 8" width against the wall when not in use. Design features ensure durability and stability during treatment. Frame is natural wood colour, vinyl upholstery comes standard in black. Available in 2 sizes.
Features
- Full back wall that is floor supported
- Frame attached with steel angles
- Solid hardwood legs and plywood frame
- Sturdy 3 front-leg design
- Legs fold with 'lock in place' design
- 2" ultra-firm foam padding
- Heavy duty, knit- backed vinyl upholstery
- Gray edged bumper guards help protect against tears
- 500 lb. load capacity with normal use
- 5 year limited warranty
NB: Mounting hardware not included. Mounting hardware needed will depend on the wall structure.
Specifications
- Model OC-7723-47 - 7' L X 4' W X 18" H
- Model OC-7723-57 - 7' L X 5' W X 18" H
Please Note: Shipping fees apply with this product. Please submit the request a quote form and a sales representative will be in touch with you timely.