SKU: OC-3859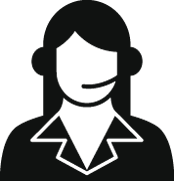 Get Expert Advice
For healthcare professionals only
Contact us >

Description
Introducing the all-new Shuttle TNT Leg Press, an affordable, high-performance, Training 'n' Therapy machine. It provides a range of exercises from light rehab to explosive plyometrics and leg press. The carriage on this model sits 24" off the ground which makes mount and dismount easier and it has a weight capacity of 350 lbs. Progressive elastic resistance level from 6 to 300 lbs at full extension. Includes a two position adjustable backrest (supine and 45°) and adjustable handgrips. Shuttle proprioceptive disk, wobble board, and PNF pulley system are optional.
Specifications
| | |
| --- | --- |
| Footprint | 30"W x 105"L |
| Carraige Travel | 40" |
| Carraige Capacity | 450 lbs |
| Max Resistance | 250 lbs |
Develop Explosive Power
The TNT allows you to participate in closed chain protocols, as well as jumping protocols
Supine Leg Press
The Shuttle TNT provides progressive elastic resistance in a safe supine position that ranges from 6-300lbs lbs at full extension
Plyometric Training
Train in a less than body weight environment while zeroing in on the eccentric phase of overspeed plyometric training
Minimize Joint Impact
Padded Kickplate and non-weight-bearing position protects joints and the spine on impact
Available Accessories
Proprioceptive Disk, Wobble Board, and PNF Pulley System.