$5,099.00 - $7,899.00
Special pricing for healthcare professionals — sign in to view.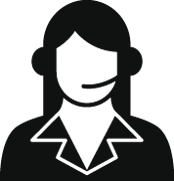 Get Expert Advice
For healthcare professionals only
Contact us >

Description
The Shuttle Recovery Senior is able to handle a diverse range of patients from high school athletes to bariatric rehabilitation clientele and provides a wide range of activities, from post-surgical to aggressive plyometric jumping. Designed with ease of use in mind; the Recovery Senior makes patient transfers, resistance adjustments, and ROM easy for both the patient and the clinician. The carriage on this model sits 24" off the ground and can be stabilized which makes mount and dismount easier and it has a bariatric weight capacity of 600 lbs. Progressive elastic resistance level from 12.5 to 300 lbs at full extension.
Shuttle wobble board, foam wedge backrest and kickplate foot supports are included with senior model.
OC-3842 - Shuttle Recovery Senior
OC-3849 - Shuttle Recovery Standard - (12.5 to 150lbs of resistance)
OC-3848 - Shuttle Recovery Sport
OC-3847 - Shuttle Recovery Performance - (Includes PNF pulley system)