SKU: OC-3851
Special pricing for healthcare professionals — sign in to view.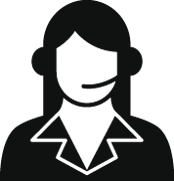 Get Expert Advice
For healthcare professionals only
Contact us >

Description
Includes
- PowerGlide Backrest
- 24" X 30" Adjustable Padded Kickplate
- Pelvic Stabilization Handles
- Adjustable Dual-density Headrest
- Multi-Use Lateral Handles
- Range of Motion Control
Specifications
- Resistance: 12 to 300 lbs. at full extension
- Size: 34" wide x 109" long
- Machine Weight: 200 lbs.
- Carriage Capacity: 500 lbs.
Plyometrics Features
- Increase lower extremity power to enhance sprinting, jumping, and acceleration.
- Increase ballistic and foot speed skills to improve vital directional changes.
- Increase speed and quickness at the neurological level to optimize performance results.
Rehabilitation Features
- Accelerate healing through the controlled stressing of appropriate muscles and joints.
- Accelerate balance and stability in less than body weight conditions.
- Accelerate confidence in critical eccentric lower extremity motions.
Strength & Conditioning Features
- Build efficiency and technique in lower extremity performance workouts.
- Build greater anaerobic/aerobic capacity.
- Build strength and endurance to more effectively perform sport specific activities.