SKU: OC-3850-A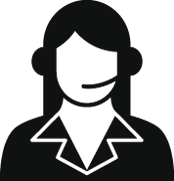 Get Expert Advice
For healthcare professionals only
Contact us >

Description
Designed to provide simple, quality movement in the early stages of recovery from knee or hip surgery and other lower extremity trauma, it can be used as a progressive form of "active CPM". The Shuttle MiniPress provides a low-level exercise program offering concentric and eccentric muscle loading. Weighing less than 15 pounds, it provides resistance from 2 lbs to approximately 80 lbs at full extension. Portable and very treatment versatile, the patient can use the Mini Press on the floor, sitting in a chair/wheelchair, on a treatment table or in a hospital bed. Features an Adjustable Footplate (from horizontal to 75º), Accurate Tracking (indicator strips along both rails for distance measurement, Self Retracting Securing Cords (secure to a piece of furniture), Roller Wheels, and a Handle.
Use with any Chair & Wheelchair Accessible
Attaches easily to any chair using retractable cords and eliminates the need for transfers. Combine this with the included roller wheels and the 15 lb MiniPress can travel with demand; from the clinic, to the home, and even to the sideline.
Adjustable Footplate
Adjustable from horizontal to 75 degrees for various degrees of flexion. The security strap can be used secure both the hand or foot, allowing for foot dorsiflexion exercises or as a heel cup in exercising patient hamstrings.
Total Knee Rehabilitation
The perfect choice for your total knee patients. It provides smooth controlled resistance ideal for developing flexion.
Elasticord Resistance
MiniPress resistance ranges from 2 to 80 lbs in a 15 lb portable leg press. The new finger grip elasticords allow for easy loading.
Self Retracting Securing Cords
Able to be attached to a bed, chair legs, or wheelchair structure in order to provide further stabilization. When the patient is done with their exercise, simply unhook the cords which retract conveniently into the MiniPress.
Accurate Tracking
The Distance Indicator Strips located on both rails allow you or the user to measure and document the exercise distance traveled. Use these metrics to gauge the patient's progress and even motivate them.