Ronco Vinyl Gloves, Powder Free (100/Box)
Ronco
$11.25 - $91.95
Special pricing for healthcare professionals — sign in to view.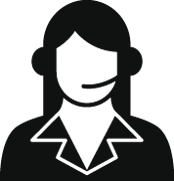 Get Expert Advice
For healthcare professionals only
Contact us >

Description
Disposable, lightweight, and flexible vinyl gloves will protect wearer in health care, industry and general usage. Powder-free examination grade gloves are strong, with superior elasticity for comfort and fit, and are 100% latex-free to reduce risk of allergic reactions. These gloves are authorized Class 2 medical devices by Health Canada. MDALL 79253
Features
- Non-sterile, disposable
- Thickness 3mil
- Fits either hand
- Smooth texture
- Cost effective
- 100 gloves/box
- Blue
Applications
- Physiotherapy, massage therapy and chiropractic clinics
- Long term care
- Clinical exam
- Laboratories
- Pharmaceuticals
- Veterinary care
- Beauty/aesthetics
- Food processing, service industry
- Hospitality
Store gloves in original packaging in a cool, dry and well ventilated area. Keep away from direct sunlight, dust, moisture, X-ray and excessive heat (over 37 C or 100 F).