Ronco Earth Biodegradable Nitrile Gloves (100/Box)
Ronco
$20.95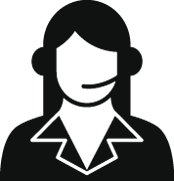 Get Expert Advice
For healthcare professionals only
Contact us >

Description
Help build a sustainable future! Ronco Earth premium biodegradable gloves are made with an advanced, patented technology that accelerates the biodegradation process to 1-5 years, compared to the standard 100+ years for regular nitrile gloves. These examination grade gloves are 100% powder and latex-free, lightweight, and flexible, with performance properties comparable to regular nitrile products. These gloves are authorized Class 2 medical devices by Health Canada. MDALL 79251. 100/box. 
Features
- Thickness 3mil
- Powder & latex-free
- Disposable, non-sterile
- Biodegradation process accelerated in biologically active landfills or anaerobic digesters
- Excellent strength and superior elasticity
- Fits either hand
- Fingers tips are textured for secure grip on wet or oily surfaces
- Great chemical resistance
- Violet
Applications
- Physiotherapy, massage therapy and chiropractic clinics
- Medical & rehab clinics, dental care, pharmacies and laboratories
- Veterinary clinics
- Beauty/aesthetics salons
- Hospitality, food processing
- Industries, e.g. agriculture, automotive, electronics, meat packing and printing
Storage
Store gloves in their original packaging in a cool, dry, and well-ventilated area. Keep away from direct sunlight, dust, moisture, X-ray and excessive heat >37C or 100F.