$19.95 - $175.00
Special pricing for healthcare professionals — sign in to view.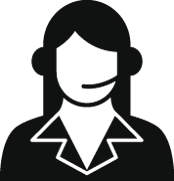 Get Expert Advice
For healthcare professionals only
Contact us >

Description
The Rehab Stretch Strap is used to help stretch tight, sore, and stiff muscles. It has non-elastic strap that has sewn anchors to shorten the strap length to allow for a variety of different exercises. This strap is small and compact and easy to store. Black. 83" (L) x 1" (W).
Stretching Examples
- Hamstring Stretch
- Overhead Lat Stretch
- Hip Flexor Stretch
- Tricep Stretch
- Seated Hamstring Stretch
- Calf Stretch
- Chest and Shoulder Stretch
- Lat Stretch
- Side Bending Stretch