SKU: OC-2404-02
Special pricing for healthcare professionals — sign in to view.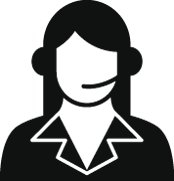 Get Expert Advice
For healthcare professionals only
Contact us >

Description
Pro Fitter 2 Physio Kit is challenging yet fun and easy to learn! Since 1985, athletes and medical experts world wide have depended on Pro Fitter for maximizing sports performance. If you and your family want to maximize an active lifestyle, then get these proven benefits from the Pro Fitter 2 Physio Kit. This kit helps with balance, coordination, and agility. It's suitable for all ages and all fitness levels. It's great to use during the rehabiliation process as it helps the patient overcome physical and emotional barriers due to injury. The Pro Fitter 2 is designed to increase flexibility when working with different level patients.
What's Included:
- 1 pair of 51" Balance Aids to assist those with limited balance skill
- 1 Hard Ankle Board for progression leading up to using the Soft Ankle Board
- 1 Laminated exercise guide and DVD with 20 functional exercises for upper body, core and lower body exercises
- 1 Independently flexing and rotating footpads
- 6 different interchangeable levels of difficulty
- Attachable soft ankle board for sitting, standing, and upper body work
- Support information on general conditioning and rehabilitation