Physio - 4 Channel TENS & NMES w/Mi Technology
SKU: OC-3217
Special pricing for healthcare professionals — sign in to view.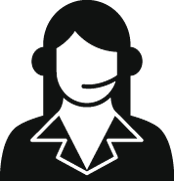 Get Expert Advice
For healthcare professionals only
Contact us >
Description
Choose the PHYSIO when having treatment capability for denervated muscles, Ionotophoresis, Hyperidrosis, Urology, and Edema prevention. 
Programs
- 4 standard + 4 Full + 3 Optimum programmes categories:
- Rehabilitation I&II
- Pain Relief I&II
- Vascular
- Neurologic Rehabiliation
- Conditioning I&II
- Incontinence, Denervated muscles
- Direct Cursrent (Iontophoresis, Hyperhydrosis and Oedema)
- Optimum programme configuration.
Program Details
Muscle Intelligence Technology: 4 functions for all 4 channels: Mi- Scan, Mi-Tens, Mi-Range, Mi-Action 
2+2: One program can be chosen for channel 1 and channel 2, and at the same time another program can be chosen for channel 3 and channel 4, allowing treatment of two different body parts, or two patients simultaneously, or combines NMES and TENS in one treatment
Trigger Function: The stimulation starts when the trigger buton is pressed
Automatic Ramp Search for Partical Devervation: To prevent atrophy and limit the sclerosis, Physio is the unique device automatically calculating the ramp for partial denervation when only denervated muscles fibers are required to be stimulated.
Skip: The session time can be managed and move directly to the next phase (recovery) when needed
Motor Point Pen: Helps to ensure the optimal electrode placement
Programmability: Users can create and personalize programs
Speed Charge: A full charge cycle takes a maximum of 2.5 hours
What's Included
- Set of 4 pin cables
- Protecting cover
- Belt clip
- Motor Point Pen
- Snap adaptor kit
- Mi cables (x2)
- Set of Iontophoresis electrodes
- Set of ultra-flexible electrode for Denervated
- Battery pack for Rehab, Theta, Physio
- Fast Charger Rehab - Theta - Physio
- Dura-Stick® Plus 5 x 10 cm cloth - double mi-snap (2 pack)
- Dura-Stick® Plus 5 cm (2") cloth, mi-snap
- Electrode placement leaflet
- Bottle of gel 250 ml
- Quick start guide + warning leaflet
- Transportation case
- User manual and practical guide on CD/USB
Product Specifications
Channels
4
Constant Current
Max 1300 Ohm/Channel
Max Pulse Intensity
120 mA
Pulse Intensity Increments
0.25 mA
Pulse Width
30 - 1000 uS
Pulse Frequency
1 - 150 Hz
Waveforms

Symmetrical Biphasic 100% compensated
Monophasic: Continuous, Cycle Timed, Rectangular Pulsed & Triangular Pulsed

Warranty
3 yrs
MDALL
86766
Additional Information