Paraffin Wax Refills 6x1lb Beads
SKU: OC-4542
Special pricing for healthcare professionals — sign in to view.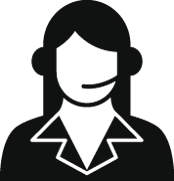 Get Expert Advice
For healthcare professionals only
Contact us >

Description
Hypoallergenic paraffin wax can be used in all wax baths to provide therapeutic heat to aching muscles and joints. It contains only FDA Food Grade ingredients, is paraben- free, and blended with oils selected to keep the wax soft and supple with no oily residue. Maximize the duration of the heating effect by applying wax in layers and use mitts or booties to add insulation and extend treatment time.
Note: When shipped in summer months, wax may melt but this does not affect its quality or performance.
Features
- Professional grade wax is suitable for therapeutic use in physiotherapy, massage or chiropractic clinics, or in spas, salons, and for home use
- Pure, colourless and unscented
- Translucent when melted
- No additional oils required
- 6 lb of wax will cover 40 sets of hands that have been dipped 3x
- Available in 6 lb case
Indications 
- Osteoarthritis
- Rheumatoid arthritis
- Carpal tunnel syndrome
- Fibromyalgia
- Raynaud's disease
- Sprains and strains of the hand and feet