SKU: OC-3426
Special pricing for healthcare professionals — sign in to view.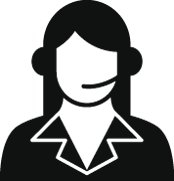 Get Expert Advice
For healthcare professionals only
Contact us >

Description
PainAway™ Low Level Laser Therapy
The cordless, portable PainAway laser is FDA & Health Canada approved as safe for use without the direct application or supervision from a healthcare professional. This ingenious healing tool provides enhanced care for patients in the comfort of their own homes, as well as in clinical settings.
The PainAway Laser consists of a multi-wavelength, synchronous multi-light source PBM (photobiomodulation) device that incorporates a Super Pulsed Laser (GaAs 905 nm), and ultra-bright infrared and red LEDs (875 nm and 640 nm). The combined wavelengths of the light "core" optimize the biological effects of the entire phototherapeutic window to accelerate recovery and reduce pain. MRM has conducted a large & growing body of clinical & peer reviewed studies using the MRM lasers' proprietary grouping of light wave lengths, to support this claim.
Please see reference material here: Revelation, A compendium of research from Multi Radiance Medical.
Show me more MultiRadiance Laser videos...
Benefits
- Reduces pain, minimizes patient exposure to opioids
- Promotes microcirculation
- Accelerates recovery
Technical Specifications
- Laser radiation: 905nm
- Broadband infrared radiation: 875nm
- Visible red radiation: 660nm
- Laser infrared radiation pulse power: 15W
- Pulse repetition frequency Laser and broadband infrared radiation: Preset Frequencies
- Emitter aperture: 4 cm2
- Magnetic induction: 5 mT
- Overall dimensions: 229 x 203 x 89 mm
- Net weight: 0.7kg
- MDALL 102401
- Warranty: 2 years
Features
- 15W peak super pulsed power
- Convenient and portable
- Rechargeable battery with 8 hours of continuous use
- Easy to use with simple interface and treatment modes