NuStep T5 Recumbent Cross Trainer
SKU: OC-040071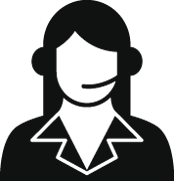 Get Expert Advice
For healthcare professionals only
Contact us >

Description
Note: OrthoCanada is the Exclusive Authorized NuStep Dealer.
The T5 design is the result of collaboration with exercise physiologists, ergonomic specialists, and our customers. It offers the benefits of life transforming exercise to patients and home users alike. Virtually anyone can exercise on the T5, from deconditioned or disabled users to workout warriors and elite athletes. The T5 offers safe, effective, and adaptive exercise with a mid-level feature set and price.
The T5 provides a low impact, inclusive, total-body cardiovascular and strengthening workout with a remarkable combination of motivating
features and accessibility through its step-through design, resistance levels, and workout programs.
Product Specifications
8 Basic Programs incl 5 Profiles 
Yes
Adjust Hand Grip Seperation
Yes
Back Height
22" (56cm)
Contact Heart Rate
Grips
Yes
Contact Hear Rate Monitoring
Yes
Data Readouts
Yes
Enhanced Smooth Stepping Motion
Yes
Highest Seat Position
18" (46cm)
LCD Display
Color
Maintenance
None
Maximum Arm Length
18" (46cm)
Maximum Weight Capacity
500 lbs (227kg)
Multiple Language
Display
Yes
Polar Heart Rate Monitoring w/ Strap
Yes
Resistance Levels
15
Resistance Range
5-1400 Watts
Seat Swivel
360°
Step-through Height
3-4" (8-10cm)
Unit Weight
285 lbs (129kg)
User Height Capacity
4'6" - 6'7"
(137-200cm) 
Seat Dimensions
18"W x 14"D
(46 x 36cm)
Dimensions
73 x 29 x 46"
(185 x 74 x 117cm)
Warranty
5 yrs. parts,
1 yr labor,
10 yrs. frame
Optional Accessories
- Leg Stabilizer, Unilateral Bundle
- Leg Stabilizer, Bilateral Bundle
- WellGrip set
- Transporter
- T5 & T5XR Hip & Torso Belt
- Foot Secure System
Notable Features
- Self-generating power
- Stride Lock mechanism can lock arm handles and leg pedals when needed
- Movement is smooth and natural, easy on the joints
- Large color LCD display = with 8 workout programs
- Contact heart-rate handles track your heart rate
- Sturdy grab ring and comfortable 360° swivel seat with arm supports to help you get on and off the machine easily and enjoy your workout
- Simple arm adjustments
- Added stability with sturdy foot pedals
Documents

What is a NuStep Recumbent Cross Trainer?
NuStep's inclusive, low-impact, total-body design and wide range of resistance levels allow for a full-body cardio and strength workout. The seated (recumbent) position reduces the risk of falls. It's not uncommon for a NuStep to keep running strong for 10 to 15 years, even in the most demanding, high-use environments. This is a comforting piece of information, with all the demands on budgets today.
Built at Ann Arbour, MI, USA, the complete satisfaction of NuStep customers is the NuStep team's number one goal! NuStep is a highly inclusive exercise machine accessible to a wide range of users, from the physically fit to those with mobility limitations. As a result, NuStep has become the exercise brand of choice for countless hospital physiotherapy centers, cardiac rehabilitation clinics, senior living communities and health and wellness centers across North America.
NuSteps provide evidence-based aerobic training that may help reduce hospitalizations, improve recovery outcomes, and enhance overall health and quality of life. With a low- inertia start up and multiple resistance levels, a NuStep user can customize the intensity of their workouts and track their progress over time.
Interested in learning more about NuStep and see how it can help you, please call us at 1-800-561-0310 x1752 or by email hanh.nguyen@orthocanada.com.
Ease-of-Use
NuStep recumbent cross trainers have earned the Arthritis Foundation's Ease-of-Use Commendation. Products with the Ease-of-Use Commendation are proven to make life easier for people who have arthritis and other physical limitations.
Post Purchase
If you order a NuStep via our website, please note that a NuStep expert will be in touch with you to iron out the delivery details. Prefer to talk to someone right now? call 1-800-561-0310 ext 1752 or email hanh.nguyen@orthocanada.com.
Bundles
Optional adaptive equipment such as the Leg Stabilizers, WellGrip, and Foot Secure System even makes it possible for people with limited mobility to work their upper and lower body simultaneously.
Bridging the Gap
NuStep recumbent cross trainers can support Medical Fitness Facilities efforts to change its members' lifelong, lifestyle health behaviors and bridge the gap from rehab to fitness. As a Medical Fitness Association Best Practice Partner, NuStep understands the unique challenges that come with catering to a wide variety of members, from those looking for health and wellness to someone recovering from a major health event.
The NuStep features a one-of-kind full-body workout that can improve health and lead to positive outcomes for members unable to use traditional fitness equipment. Our inclusive design and wide range of adaptive equipment can provide a safe and effective cardiovascular and strength workout, even for those with limited mobility.
NuStep Usage in Senior Residences & Hospitals
We've sold NuStep Recumbent Cross Trainers to hundreds of hospitals and senior homes in Canada. It is still the most sought-after piece of rehab equipment to date.
Payment Options
NuSteps can be paid via Bank Transfer or Credit Card (Visa/MC).
Your OrthoCanada Sales Consultant
After 18 years as a small business account manager in the office supplies industry, Hanh took some time off to enjoy some of her interests such as traveling to her favorite destination of Hawaii, as well as reading and spending time with her family.

Since 2015 she has worked with CSC/Orthocanada, pursuing sales and account management by providing unwavering support to health professionals with their clinical needs and assisting with rehabilitation equipment purchases.

Hanh Nguyen
hanh.nguyen@orthocanada.com
1-800-561-0310 ext 1752