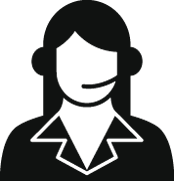 Get Expert Advice
For healthcare professionals only
Contact us >

Description
The Mobile Pulley is ideal where space is at a premium. Tilt and Go portability increases the versatility and treatment options available. This pulley has a minimum resistance weight of 1 lb.
Early lumbar spine stabilization.
Training as early as recumbent position.
Early cervical spine coordination, endurance and strength.
Early rotator cuff rehab
Open chair lower extremity training before weight bearing is allowed.
Specifications
Dimensions: 70" (H) X 24" (W) X 29" (D)
Weight Stack: 24.5 lbs. or 30 lbs.
What's Included
- Webbed Nylon Handle
OC-3160-24 - Mobile Pulley 24lb weight stack
OC-3160-30 - Mobile Pulley 30lb weight stack
Optional Accessories
OC-3160-G - Gantry
OC-3160-B - 24" Straight Triceps bar
OC-3160-W - Nylon Web Wrist Strap
OC-3160-A - Nylon Web Ankle Strap
OC-3160-T - Nylon Web Thigh Strap
OC-3160-R - Rowing Handle
OC-3160-L - 40" Curved Lat Pull Down Bar