SKU: OC-3162
Special pricing for healthcare professionals — sign in to view.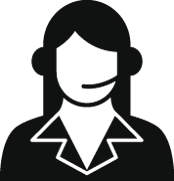 Get Expert Advice
For healthcare professionals only
Contact us >

Description
The speed pulley has a 6:1 weight to resistance ratio that allows the clinician to modify treatment dosage and resistance by changing the speed of movement rather than adjusting weights. This feature overcomes static inertia and recoil, allowing introduction of targeted functional patterns (e.g. throwing a ball, swinging a golf club) that will enhance progression of patient's rehabilitation. Minimum resistance 1 lb. Rope excursion is 30'. Two webbed nylon handles included. Can be mounted to a wall or the corner training stand. Product shown on MOBI Corner Training Stand.
Optional Accessories
OC-3160-G 
OC-3160-W 
OC-3160-A 
OC-3160-T 
OC-3160-R 
OC-3160-B
OC-3160-L
OC-3160-F 

Gantry
Webbed Nylon Wrist Strap
Webbed Nylon ankle strap
Webbed Nylon thigh strap
Rowing handle
24" triceps bar
40" long curved lat pull down bar
36" long functional training bar