Minnesota Manual Dexterity w/ Two Boards
Lafayette Instrument
SKU: OC-3051
Special pricing for healthcare professionals — sign in to view.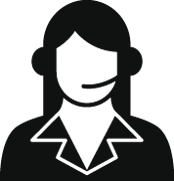 Get Expert Advice
For healthcare professionals only
Contact us >

Description
Minnesota Manual Dexterity measures capacity for simple but rapid eye-hand-finger movement. This test is ideal for quick movement in handling simple tools and production materials without differentiating size and shape. Four main uses for this test is Physical Therapy, Occupational Therapy, vocational evaluation, and pre-employment screening.
This complete version tests for 5 factors:
- Placing
- Turning
- Displacing
- One-Hand Turning and Placing
- Two-Hand Turning and Placing
What's Included:
- 2 folding boards
- 60 blocks
- Carrying case
- Instruction manual