Intelect Transport Ultrasound
SKU: OC-3238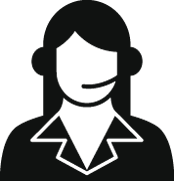 Get Expert Advice
For healthcare professionals only
Contact us >

Description
Lightweight design, along with custom carrying bag and battery-powered options make transport easy. Comes standard with a 5cm² multi-frequency soundhead and can also be used with available 1, 2, & 10cm².  Head warming function on all applicators.
User protocols allow you to set, save and change the parameters of each program (protocol) in order to tailor it to meet your 
patients' specific needs. Ten storage slots are available for user protocols.
MDALL: 2782
The OC-3238 includes the Intelect Transport Ultrasound, a 5cm² soundhead and a carrying bag
The OC-3238-PK includes an Intelect
Transport Ultrasound, a 5cm² soundhead and a carrying bag
Specifications
| | |
| --- | --- |
| BNR | 5:1 |
| Depth | 33cm (12.9") |
| Frequency | 1 & 3 MHz for all soundheads except the 10 cm at 1 MHz |
| Height | 16cm (6.4") |
| Maximum Output | 2.5 W/cm in Continuous, 3 W/cm in Pulsed mode |
| MDALL | 2782 |
| Output Modes | CW 100%, Pulsed 10%, 20%, 50% |
| Treatment Programs | 10 user-defined memory positions |
| Warranty | 2 yrs on device, 1 yr on soundhead |
| Weight | 5lbs |
| Width | 29cm (11.3") |