SKU: OC-4123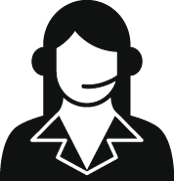 Get Expert Advice
For healthcare professionals only
Contact us >

Description
Durable and easy to maintain, these high-quality stainless steel units give you a constant supply of temperature-consistent hot packs. Thermostatically controlled temperature. 8 cm (3") swivel-type rubber casters for silent, friction-free movement of mobile units. No plumbing required, 110V.
Specifications
- 110V
- 21" L x 16" W x 33" H
What's Included
- One (1) Hydrocollator SS-2
- Four (4) Standard Size Hot Packs
- Four (4) Cervical Hot Packs 
Shipping Information
Please note that the cost of shipping is for a quantity of 1 SS-2 Hydrocollator and includes major city centers. If you require more than 1 unit or if your location is not in a major city center, additional shipping fees may apply and you will be contacted by a sales representative.