SKU: Hill Deluxe Anatomotor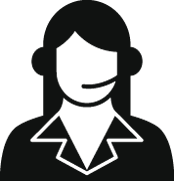 Get Expert Advice
For healthcare professionals only
Contact us >

Description
The Anatomotor has been a trusted leader among traction-massage treatment tables for nearly 60 years. Amazingly versatile, the Anatomotor is designed for soft-tissue massage, intermittent and constant traction, heat and vibration.
The Anatomotor has a moving top on which the patient glides back and forth just under the normal respiration rate. Two sets of adjustable-height massage rollers straddle the spine and rhythmically loosen taut muscles. This deep-kneading massage effectively prepares the patient for traction which actually separates the spinal vertebrae.
With the Hill Traction Control Unit, traction is created as the gliding top pulls against the controlled resistance of the traction unit. Traction force is regulated between 0 and 200 pounds and can be applied in several different forms from cervical (with the Hill Cervical Device / no pressure on the chin) to full lumbar-sacral traction using the traction harnesses. Therapists may treat with constant or intermittent traction.
The Anatomotor is also ideal for applying passive range of motion to arms, shoulders and legs. Available with optional heat, vibration and unique leg rollers which massage the calves and thighs to relax muscles and increase circulation.
The legendary traction methods used with the Anatomotor is a time-tested treatment for lumbar, cervical and bucks traction, safely and effortlessly to your patients. Updated throughout the years, the Complete Traction Package for the Hill Anatomotor is the #1 choice among professional Doctors and Therapists since 1945.
- 200A Traction accessories
- 200-1 Pre-drilled base for traction
- 124 Traction stool
- 134 Cervical traction device
- 201 Heat
- 202 Vibration
- 205 24" Width
- 206 Variable Speed
- Semi-pneumatic back rollers
- Leg rollers and rubber foot pad
- Timer, filler block (insert), top pad and two-section pillow
- Fixed Height from 22" to 32" / Width 21"
- Choice of 20 vinyl colors
- One-year warranty on all parts (Dealer on-site labor warranty may vary)