Hill Anatomotor with Stationary Top
SKU: Hill Anatomotor with Stationary Top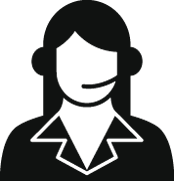 Get Expert Advice
For healthcare professionals only
Contact us >

Description
The Stationary-Top Anatomotor gives you the same quality of massage and spinal mobilization provided by our moveable-top Anatomotor in a 6'3" space. A reciprocating carriage moves the rollers at a speed just under the respiration rate. Unlike other massage tables, the back rollers are always in contact with the patient for a more relaxing and comfortable deep-kneading massage therapy. Model ST2 has two sets of back rollers that are spring cushioned and independently adjusted in height to treat the kyphotic and lordotic curvatures at different settings. Heat and vibration options are available on both models.
The Stationary Anatomotor easily converts to a straight treatment table by inserting the filler block with face cut-out. A spring-recoil action of the filler-block may also be achieved. Unsurpassed in function, comfort, and versatility, the Anatomotor will give you years of trouble-free service.
Stationary 2 roller Standard Features
- 2 sets of Semi-pneumatic back rollers
- Timer, filler block (insert), top pad and two-section pillow
- Fixed Height from 22" to 32" / Width 24"
- Choice of 20 vinyl colors
- Lifetime Warranty on Back-Rollers
- 5 Year Warranty on Motor and Gearbox
- One-year warranty on all other parts (Dealer on-site labor warranty may vary).